Denzel Washington 2016 Golden Globe Lifetime Achievement award: Training Day star's best performances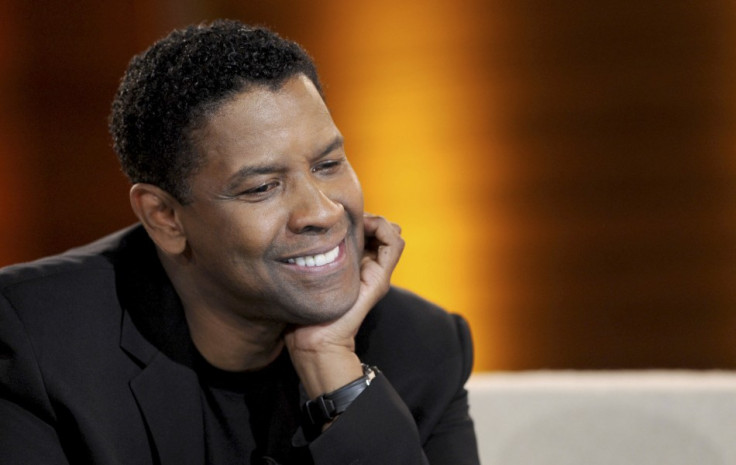 Hollywood actor Denzel Washington has been selected as the recipient of the 2016 Cecil B. DeMille lifetime achievement Award. The 60-year-old star will be presented with the prestigious accolade at the Golden Globe Awards on 10 January.
Announcing the award, Lorenzo Soria, president of the Hollywood Foreign Press Association said the recognition was well-deserved. "Washington's long and storied career is earmarked by his countless roles in front and behind the camera," he said. "It is the HFPA's privilege to honour his contributions to the entertainment industry with the Cecil B. DeMille Award."
During his illustrious career, Washington has appeared in over 50 films, with leading roles in box office hits like Training Day and American gangster. It's safe to say that he has continued to showcase an incredible and dynamic talent on the silver screen.
The six-time Academy Award nominee and two-time winner most recently appeared in Antoine Fuqua's The Equalizer. To celebrate his achievement, we take a look back at five of his greatest performances...
Training Day (2001)
Kicking off the list is Antoine Fuqua's 2001 cop drama Training Day. Taking on a role that would essentially 'ruin' his courageous hero image in conventional terms, Washington reinvented himself as corrupt LAPD detective Alonzo Harris, who takes rookie cop Ethan Hawke under his wings for 24 hours. His perfomance as a flawed character was nothing short of brilliant and rightly earned him a Best Actor Academy Award.
Glory (1989)
While it wasn't his breakout role, Edward Zwick's American Civil War drama, Glory, really put Washington on the map. He won a Supporting Actor Oscar for his powerful portrayal of Private Silas Trip, a soldier in the first Union Army unit to be made up entirely of African-American men. He later described that infamous whipping scene as one of his most memorable to date.
"I remember walking around before that scene, just praying and calling on the spirits of all the slaves, because I didn't know how to play it," he said. I was like, 'Okay, fellas, just tell me what to do'. And I went out there with an arrogance. I spit on the ground. I had this attitude and this strength ... It wasn't calculated. It was organic. That whip actually hurt, but I was like, 'Don't let him win.'"
Malcolm X (1992)
After a succession of roles as the clean-cut hero, Washington took on the task of embodying divisive civil rights icon Malcolm X. Although many dubbed it Washington's career-defining role, he lost the best actor Oscar to Al Pacino for Scent Of A Woman. His mannerisms were so identical to those of the "by any means necessary" leader of the Nation of Islam, that many fans have claimed it felt like watching a TV documentary about the civil rights movement.
Man On Fire (2004)
In 2004, Washington teamed up with Dakota Fanning in Tony Scott's thriller Man On Fire. In the film he plays suicidal, alcoholic CIA agent-turned-bodyguard named John Creasy who's hired to protect Pita, a 10-year-old girl. Washington's performance is spectacular as he strikes a careful balance between vulnerability and strength as an unexpected hero with a dark past.
Remember The Titans (2000)
In 2000 sports drama Remember The Titans' Washington plays Herman Boone, a black coach hired to lead a racially diverse football team in the Deep South. While the inspirational film resonated with audiences everywhere, it was Washington's passionate and intoxicating performance that tipped the scale and guaranteed its success.
© Copyright IBTimes 2023. All rights reserved.