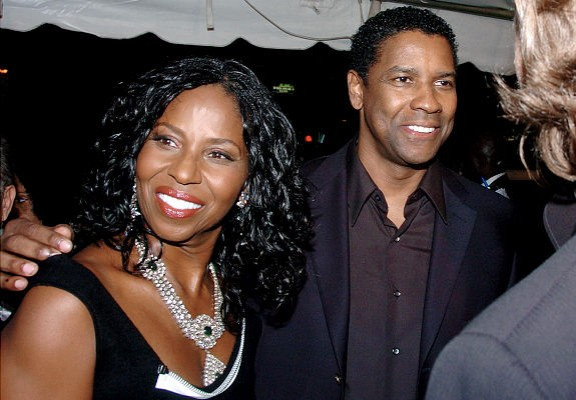 Hollywood superstar Denzel Washington has reportedly been caught cheating on his wife Pauletta.
The Oscar-winning actor and his wife of 30 years are believed to be on the verge of divorce after several photos emerged of him kissing another woman.
The images, which apparently show Washington kissing an unidentified blonde woman on the lips as they passionately embrace, have been shopped to numerous media outlets.
According to Star magazine, the couple have been living separately since she discovered his infidelity and they spent their 30th wedding anniversary - on 25 June - apart.
Washington is said to be living in Los Angeles while Pauletta stays in New York.
The news is a stark contrast to their recent interview with Ebony magazine which apparently gave fans a rare portrait of "one of Hollywood's longest-running couples."
In the candid interview Pauletta gushed about how close they were, saying: "I live with this man. I see the down part. I see the sad part. I see every part.
"He has and knows he has stability in me as his wife. That's what gives him strength, regardless if he misuses it. I can't dwell on that. But I do know that gives him a great platform to go and fly."
Cheating rumours have long blighted the couple's marriage.
In 2003 the Training Day actor was reported to have had an affair with his Out of Time co-star Sanaa Lathan. She later denied the allegations. .
"Denzel has always sweet-talked his way out of it," an insider told Star magazine. Of the latest alleged indiscretion, the source continued: "She (his wife) confronted him, and once again he denied he did anything wrong."
Washington and Pauletta married in 1983 after meeting on the set of his first screen work, the televison film Wilma. They have four children together.