Deontay Wilder has expressed his desire to fight Anthony Joshua after his bout with Wladimir Klitschko on 29 April and believes a bout between him and the Watford-born boxer would prove to be one of the greatest in recent boxing history.
The WBC heavyweight champion, who made light work of Gerald Washington in February, spoke of his desire to ''scrap'' with both Joshua and Klitschko, who will try and reclaim the IBF heavyweight belt at Wembley Stadium.
He was particularly keen to stress his appetite to meet the 2012 Olympic gold medalist in the ring, with American boxing fans eager to see the two face off.
"I would love to scrap with both of them but particularly Joshua," Wilder told Sky Sports. "Now, even though he is fighting Klitschko, the fans – even over here – want a Wilder-Joshua fight.
"For me, over here in the US, it is a bit strange they are all talking about and advertising us [Wilder and Joshua] and asking people who they want to see.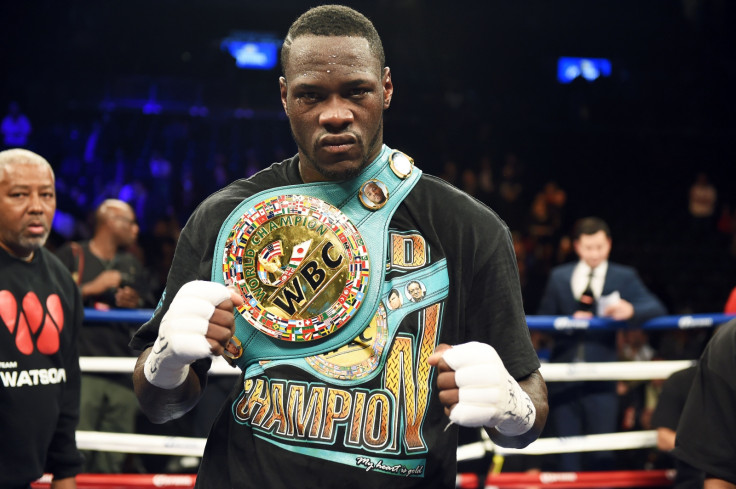 "Everyone wants to see it and I am all for giving the fans what they want. You only see mega-fights in boxing once in a while and in the heavyweight division, I think that would be the most exciting and the best in the history of heavyweight boxing for a long time.
"They are now looking for the younger generation and they want young and strong fighters and whenever they talk about the massive fights they want to see, they always talk about Joshua and me."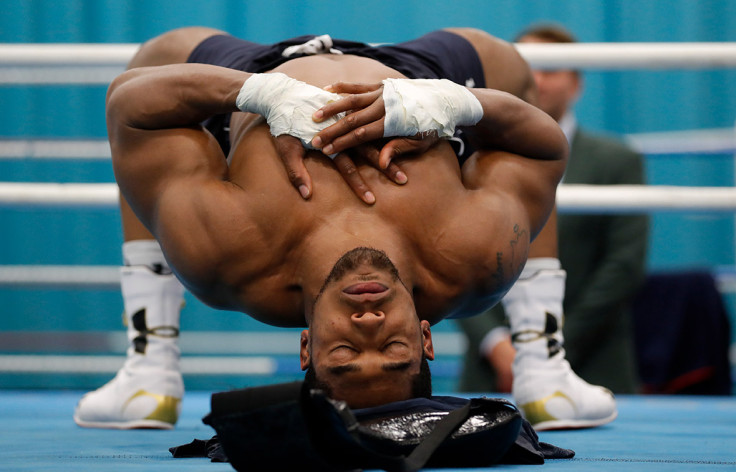 Wilder, a former sparring partner of Klitschko, 41, has made no bones about his thirst to unify the heavyweight division. The Bronze Bomber is yet to taste defeat as professional boxer, winning all 38 of his fights, 37 by knockout, and is gunning to be the man to emulate the legendary Lennox Lewis and establish himself as the dominant force in a rather open heavyweight era.
"I am happy to be part of the WBC and to represent the WBC and to have one of the most prestigious, well-known and respected belts in boxing," Wilder added. "But I am just looking to unify. I want to unify the whole division.
"The first man to unify the division since Lennox Lewis is going to create a massive audience and be praised for the rest of their career. It will be a great achievement to do and I am looking to be the man to do it."