Wladimir Klitschko is not feeling any pressure ahead of his bout with Anthony Joshua and has warned his upcoming opponent that he will not hold back when the pair lock horns at the 02 Arena on 29 April.
The 41-year-old Ukrainian is determined to bring back former glories after losing his titles to Tyson Fury in November 2015. Despite having to give up the belts he had held for so long, Klitschko is somewhat glad to be without them as he believes he can now express himself in the ring instead of proceeding with caution.
"I understand I don't have titles anymore, but in a certain way I feel relieved," Klitschko told the Associated Press, reported by the Daily Mail. "I feel calmer, more free. Before it was all defending and caution.
"Now it's different, and I like the feeling that I don't have any pressure. I think after so many years of defending the title, unifying the title, it built up the pressure. At some point, it cramps your style."
Klitschko has promised to perform the role of the "hunter" as he bids to snatch Joshua's IBF heavyweight title. Despite his thirst for success and phenomenal track record, the veteran realises that he is the underdog ahead of the fight, and believes that many questions will be answered when the two powerhouses collide.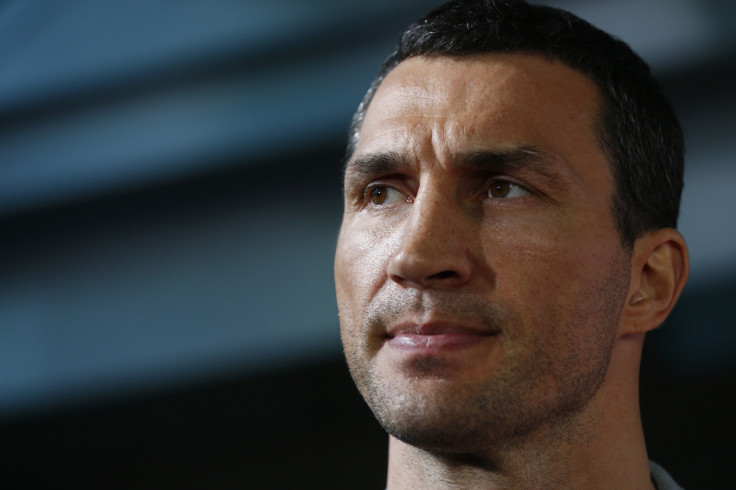 "I have nothing to defend so I need to bounce back and be the hunter. Joshua has the title and it's something I will need to get," Klitschko added. It will be a totally different attitude. I will not hold myself back."
"I think I've been very, very fortunate with having Joshua as my opponent. For the first time in a long time I'm an underdog. He's either great, or I'm still great. The question marks on both fighters make this a fight for the fans."