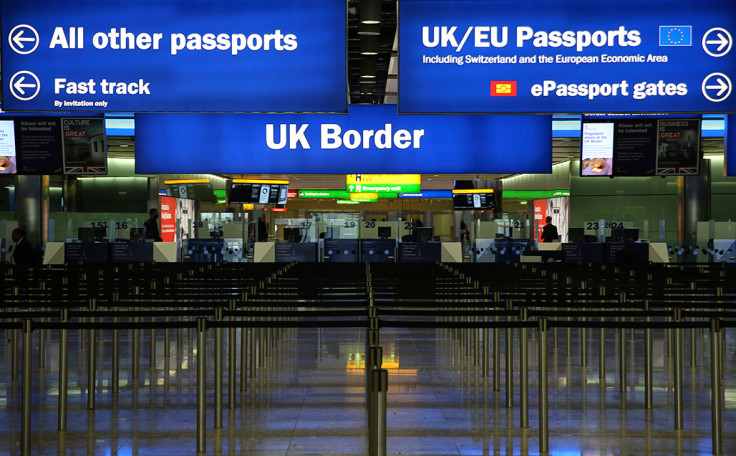 Revoking British citizenship from terror suspects while they are abroad to stop them from returning to the UK is lawful, judges at the European Court of Human Rights (ECHR) have ruled.
Judges at the court in Strasbourg unanimously threw out a claim from a Sudanese-born man – identified as K2 – who arrived in Britain as a child and became a naturalised citizen in 2000. Nine years later, K2 was arrested and charged with a public order offence, but he left the country before he was required to surrender his bail.
British authorities suspected K2 of engaging in "terrorism-related activities linked to al-Shabaab." In 2010, then-Home Secretary Theresa May made an order depriving him of his British citizenship while he was in Sudan.
In his ECHR case, K2 argued that stripping him of his British citizenship amounted to a violation of his right to a private and family life.
However, the court disagreed. The judges found that revocation of K2's citizenship was done "in accordance with the law" and that the home secretary "at the time had acted swiftly and diligently."
While the court noted that revocation of citizenship might in some circumstances pose a problem under Article 8 of the European Convention on Human Rights – the right to family life – this was not the case with K2. His claim was, "manifestly ill-founded," the court found.
The foreign-born terror suspect had also argued that he could not properly appeal the UK courts' decision from abroad "because of fears that his communications could be intercepted by Sudanese counter-terrorism authorities that would then harm him."
However, this too was dismissed by the judges as it was K2 who had originally chosen to leave the country and he would not be rendered stateless after being stripped of his British citizenship as he still had Sudanese citizenship.
According to figures published by the Bureau of Investigative Journalism in 2016, at least 33 people had been stripped of their British nationality on terror-related grounds by May since 2010. All of the individuals were dual nationals.
Responding to the ECHR's decision, a Home Office spokesperson told the Independent: "This government puts the safety of our families, communities and country first and we welcome the court's judgement."
"Citizenship is a privilege not a right and it is right that the home secretary can deprive an individual of their citizenship where it is believed it is conducive to the public good to do so."