Deso Dogg: German Isis fighter and rapper killed in Syria by US air strike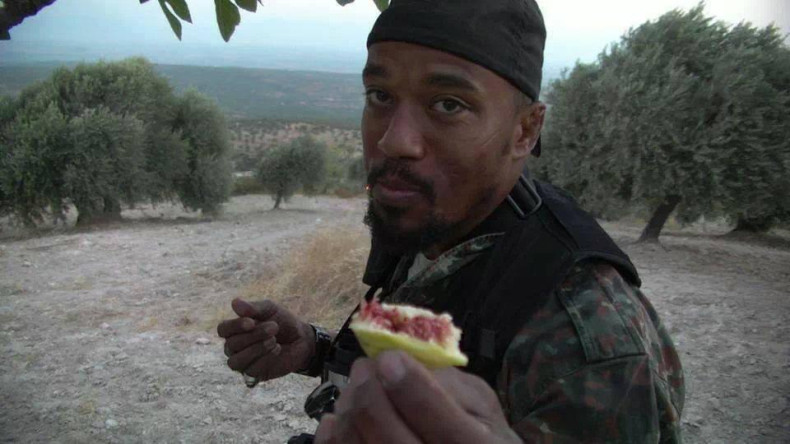 A German rapper who joined Islamic State has been killed in a US air strike, the Pentagon said. Denis Cuspert, who called himself Deso Dogg, had appeared in Isis propaganda videos urging attacks against the West.
"I can confirm that an October 16 strike near Raqqa killed Denis Cuspert," said US defence department spokeswoman Elissa Smith.
Cuspert, who recorded rap albums in Berlin before travelling to Syria to join Isis in 2012, appeared in a number of the group's propaganda videos under his jihadist moniker, Abu Talha al-Amani. In one he held a severed head, and in others he urged Muslims to commit terror attacks against German and US citizens.
He was named on a list of specially designated global terrorists by the US State Department in February, which described him as an Isis recruiter charged with persuading German speakers to join the jihadist group. Shortly afterwards he was placed on a terror watchlist by the United Nations al-Qaeda Sanctions Committee.
Cuspert was previously reported to have been killed in October, 2014, in an attack by rival jihadist group Jabhat Al Nusra, however these reports were later discredited when other foreign fighters said it was another Isis militant with the same jihadist moniker who had been killed, reported Die Welt.
Florian Flade, a German terrorism expert who tracked Cuspert, said that a message posted on the Facebook page of a resident of Raqqa on October 17 claimed that Cuspert was killed the day before in a pickup truck by rockets fired from two coalition planes in Hunaida on the road between Raqqa and al-Tabqa, reported CNN.
"Cuspert was a foreign terrorist fighter and operative for Isil [an alternative acronym for Isis] who used social media to take advantage of disaffected youth and potential Western recruits," Smith said.