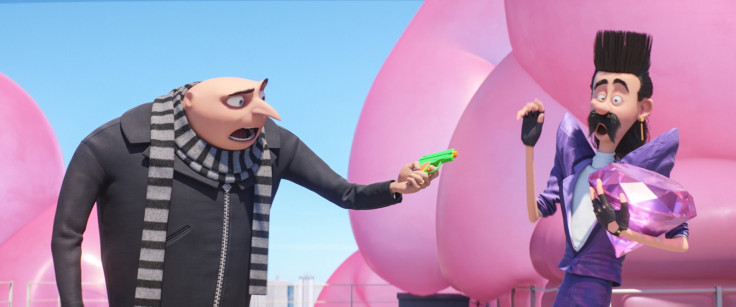 The first trailer for Despicable Me 3 is out and it introduces us to the new villain in town — Balthazar Bratt. Along with Steve Carell and Kristen Wiig the movie will have the voices of Emmy, Tony and Grammy award winner and co-creator of South Park, Trey Parker. Bratt is a former child star who has grown up to become obsessed with the character he played in the '80s.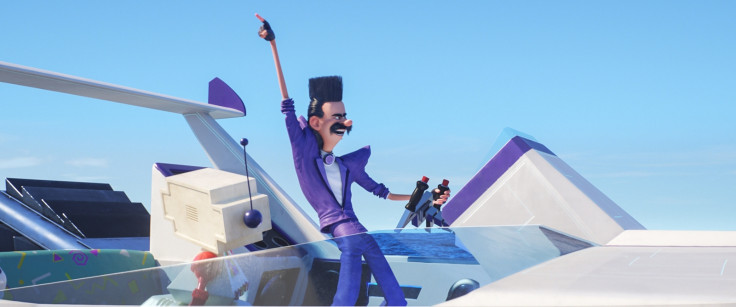 Wearing a purple suit heavily padded at the shoulders and an ugly quiff, Parker's character comes loaded with a number of nifty gadgets, from an exploding Rubik's cube and sound wave gun to ballooning bubblegum.
In the video, we see him is attempting to steal a massive pink diamond which is being kept guarded on a navy ship. It is up to Gru (Steve Carell) and his wife Lucy (Kristen Wiig) to stop him from getting away with the rock.
What ensues is a dance-off between our favourite baddie-turned-good-guy and his new nemesis. Bratt manages to literally blows the pants off Gru along with all his other clothing.
This first trailer focuses mainly on introducing the villain of the movie and sadly we do not get to see Gru's girls Margo, Edith and Agnes. The minions too make a very small appearance right at the end.
Despicable Me 3 is expected to hit the cinemas in the UK on 30 June, 2017.
Watch the trailer for Despicable Me 3 below: