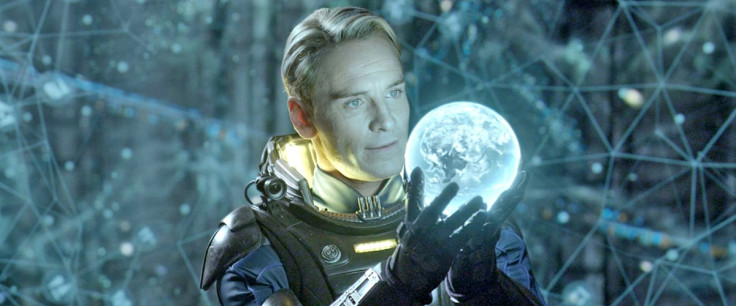 Ridley Scott's Alien: Covenant is arguably one of 2017's most hotly-anticipated movies, which, despite its name, is admittedly more of a sequel to Prometheus, rather than a follow-on from the previous trilogy. (Although, it sounds like it's going to be a bit of prequel, mind you). The film's biggest link to the 2012 outing is its returning actors, consisting of Noomi Rapace, Guy Pearce and Michael Fassbender, with the latter not only reprising his role as morally-ambigious android David but starring as a brand new character too.
While news of his dual role has been known for some time now, Fassbender recently opened up about who else he's going to bring to "life" in the action horror. The Irish-German actor specifically revealed that he plays another synthetic in the movie, named Walter, who will be a lot more "straightforward" in his design than eerily human-like David.
"I think Walter's a real different kettle of fish," Fassbender told Coming Soon. "David was definitely a work-in-progress, somewhat of a prototype I suppose. The elements of him that were the human elements I think people found a little disturbing, so Walter's more of a straightforward robot. Pretty logical, much more of a servant without the ego."
Also starring Danny McBride, Carmen Ejogo, Billy Crudup and Katherine Waterston, Alien: Covenant centres around the crew of a colony spacescraft, who travel to an uncharted paradise.
But soon after they arrive there, they discover that it's dark and dangerous and has one inhabitant; David. Although, in true Alien style, there are also some pretty pesky extraterrestrials lurking about too.
Given the overwhelmingly positive response that followed 20th Century Fox's 2017 movie preview last week, it's likely that Alien: Covenant's first trailer will be unveiled very soon. Until then however, all that's really known is that the film will be released in both the UK and the US on 19 May 2017.
For more entertainment news follow us on Twitter @Alistinsider