Faryal Makhdoom, wife of British-Pakistani boxer Amir Khan has been in the news for her abuse allegations against her in-laws. Khan's parents have now blamed the American-born model and her "unacceptable" dress-code for the clash.
The boxer's father Shah Khan also opened up about their daughter-in-law and her allegations of being subjected to years of mental and physical bullying.
"Faryal was adopting a dress code which in the Islamic faith was not acceptable. I am a father to two daughters whom I have treated exactly the same way as I have treated Faryal," the 30-year-old boxer's father said speaking about the tiff for the first time.
He continued, "All this started with the issue of dressing. We kept asking Amir to tell her not to adopt such a dress code. And even if she had to wear such dresses, please don't post it on social media," adding, "Every family sees ups and downs. We always strived for reconciliation between Amir and Faryal."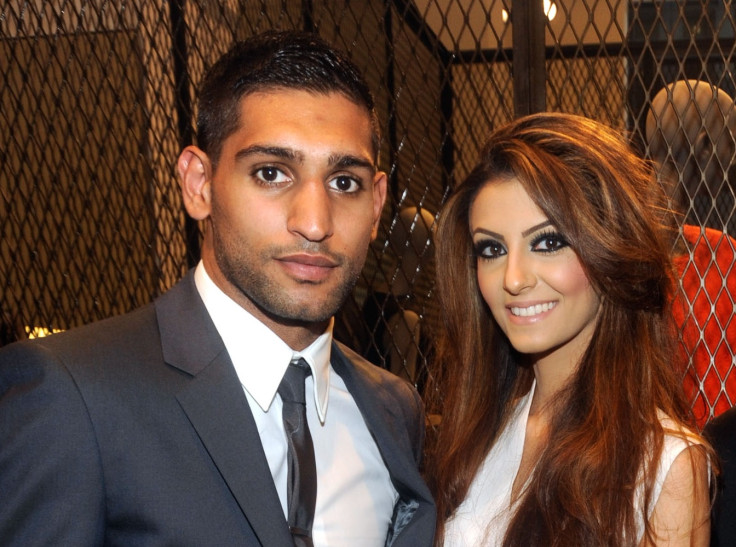 According to reports, the clash between the 25-year-old model and Khan's family has been a long-drawn one with issues surfacing because of Makhdoom's choice of clothing. Khan's mother Falak Khan too weighed in on the controversy saying, "I asked [Khan's wife] not to wear such dresses and to take the dupatta (scarf), but she never listened."
The boxer's father responded to the bullying accusations made by Makhdoom against him and his family. He said, "I, nor my family, have anything to justify for anyone for what Faryal has falsely accused my family of doing. It is inevitable that she is seeking publicity via the wrong methods."
"As a family we have witnessed the extent to which Faryal has attempted to ridicule her in-laws but we are extremely grateful to everyone who has recognised over the last three years the limitless love and affection that we have displayed towards Faryal," the boxer's father added.
Earlier, Makhdoom stirred quite a controversy when she posted naked photos of her brother-in-law Haroon Khan on Snapchat. Following an outrage over the pictures, she apologised for her behaviour. "Obviously anger took over, not realising it would hurt so many of my followers and the young girls that follow me, I really do apologise," she said.
Amid all this drama, the boxing champion called out both his wife and parents for their "childish behaviour" on Twitter.
"Here is me working my ass off to helping the less fortunate with charity dinners and my family and wife are just distroying [sic] my name." Khan said in his statement.