Gru is going back to the dark side! Universal released the final trailer for Despicable Me 3 and going by the clip, it looks like our favourite badass dad is being tempted to make a return to villainy again.
A previous trailer introduced Dru, the brother that Gru never knew he had. This blonde-haired wealthy version of the baddie-turned-good-guy now wants his twin to join him in reviving the family legacy – one of super-villains.
The video shows the reunited siblings set off with a new set of flashy gadgets and fast cars... not to mention the skin-tight black and white suits.
But Gru and Dru are not the only ones in monochrome. It looks like the minions have also found themselves in a trouble and have landed in prison. The group of yellow characters does not seem to be doing too bad behind bars though. The clips show them working out in the yard, dominating the showers and towel-whipping the more intimidating inmates.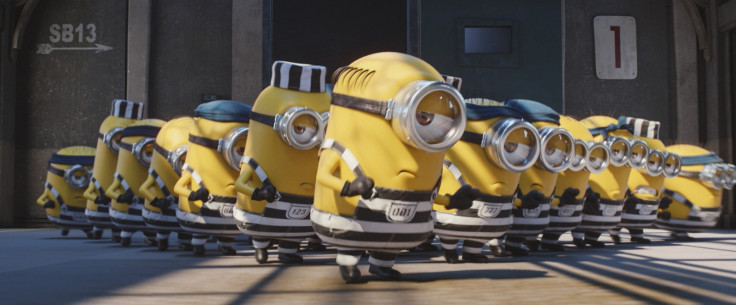 The group clearly rules the roost and even gets prison tattoos (most of which feature bananas)... Thug life indeed!
But let us not wander off from the true villain of this film -- Balthazar Bratt. This purple-clad disco-era nemesis is a former child star that has grown up to become obsessed with the character he played in the '80s.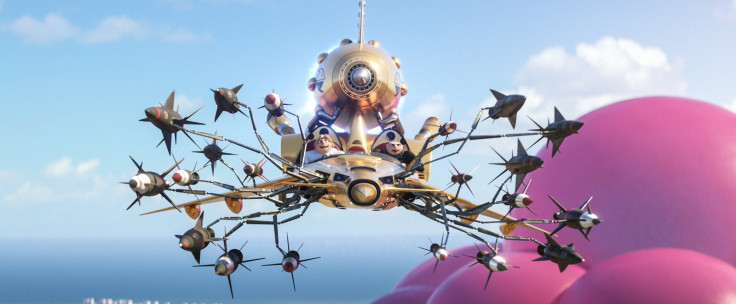 From previous trailers we know Bratt attempts to steal a large pink diamond and Gru is unable to stop him. The failure leads to our hero being fired from the secret service, and thanks to his brother, once again tempted by a life of crime.
Fans of the first film will probably enjoy seeing the Steve Carell character up to his nefarious games again, but we are yet to find out how all these parallel stories come to together in the end.
With Carell and Kristen Wiig reprising their roles as Gru (Dru) and Lucy, alongside Trey Parker as Bratt, Despicable Me 3 is set to release in cinemas in the UK on 30 June.
Watch the final trailer below: