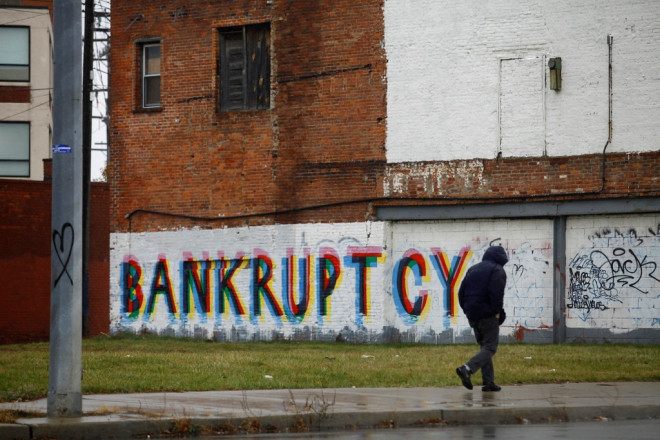 The City of Detroit could, on 9 April, announce a bankruptcy settlement with unsecured bondholders, a deal that could make it easier for the economically ravaged city to compel other unsecured creditors, including pensioners, to accept cuts.
A deal, which will see Detroit pay bondholders less than what are owed, will free-up cash to pay other creditors and leave the city with more funds to reinvest in services when it exits Chapter 9 bankruptcy, reported the Detroit Free Press.
General obligation bonds represent only a fraction of Detroit's estimated $18bn (£10.7bn, €13bn) debt.
However, a settlement could pave the way for the city to adopt a powerful restructuring plan through a legal process called a cram down if other creditors refuse to agree to deals.
Swaps Contracts
In March, Barclays said it will lend Detroit $120m to pay off other banks which are demanding hundreds of millions of dollars in breakage fees.
The pay-offs will end the crippling interest rate swaps contracts that were partly to blame for Detroit becoming the largest city in the US to file for bankruptcy.
Earlier in March, Detroit stumped up $77m to UBS and Bank of America's Merrill Lynch unit to end a raft of crippling interest rate swaps contracts.
In a regulatory filing, the banks initially sought $288m from the bankrupt city but after the third attempt by Detroit to get this number lower, they reduced the payment to break the contracts by 70%.
Earlier, US Bankruptcy Judge Steven Rhodes had asked the city and the unsecured bondholders to settle amongst themselves, saying he would prefer a deal instead of a court battle.
Detroit filed for bankruptcy in July 2013. It follows three California cities, Stockton, Mammoth Lakes and San Bernardino, all of which filed for bankruptcy in 2012. In 2011, the city of Harrisburg in Pennsylvania tried to file for bankruptcy, but the move was deemed illegal.