Detroit: Renisha McBride Family Want Charges Brought for 'Racist' Killing
Black girl killed in Dearborn Heights suburb by homeowner whom she asked for help after car crash
Dozens of Detroit residents took to the streets to pressurise prosecutors to charge a homeowner who killed a black teenage girl who knocked at his door asking for help.
Renisha McBride, 19, was shot dead on the porch of a house in a predominantly white suburb of the US city, sparking claims that she was killed because of her colour.
About 40 people staged a protest outside the police station in Dearborn Heights demanding justice. Police were investigating the killing.
"We don't want this death shuffled aside. We want a full investigation to happen now," community activist David Bullock said.
McBride's family said the 19-year-old had knocked at the door of her shooter after she was involved in a car accident.
She crashed her white Ford Taurus about four blocks away from the house early in the morning, the family said.
Her mobile phone was out of power so, disoriented, she ventured inside the neighbourhood seeking help.
Police said she was shot in the head on the doorstep of a house in Outer Drive but refused to name the homeowner, who is understood to be in his 50s.
McBride's relatives claim the teenager was shot in the back of the head as she was leaving the porch. She was unarmed.
McBride's aunt Bernita Spinks said she believe the killing was motivated by racial hatred.
"He shot her in the head ... for what? For knocking on his door," Spinks told the Detroit News.
"You see a young black lady on your porch and you shoot?" Spinks said. "She went looking for help and now she's dead."
Prosecutors said they asked police to further investigate the case before pressing any charge against the homeowner.
The man told detectives he thought the girl was an intruder trying to break into his house at night and he accidentally discharged his shotgun, Lt James Serwatowski said.
"If he felt scared or threatened, he should have called 911," Spinks said. McBride's relatives claimed police was alerted of the shooting by neighbours instead.
Regulations in Detroit's state of Michigan allow deadly use of force when a person feels under an immediate danger to his life or faces physical harm or sexual assault.
McBride's case has angered America's black community, drawing comparisons to the killing of Trayvon Martin, a black teenager who was shot dead in Florida by neighbourhood watchman George Zimmerman.
Zimmerman was later cleared of murdering Martin on self-defence grounds.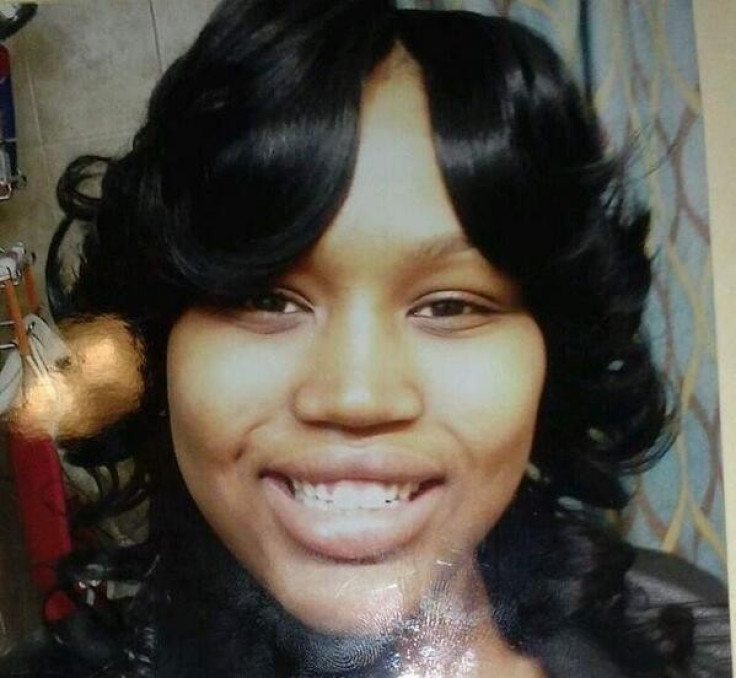 © Copyright IBTimes 2023. All rights reserved.