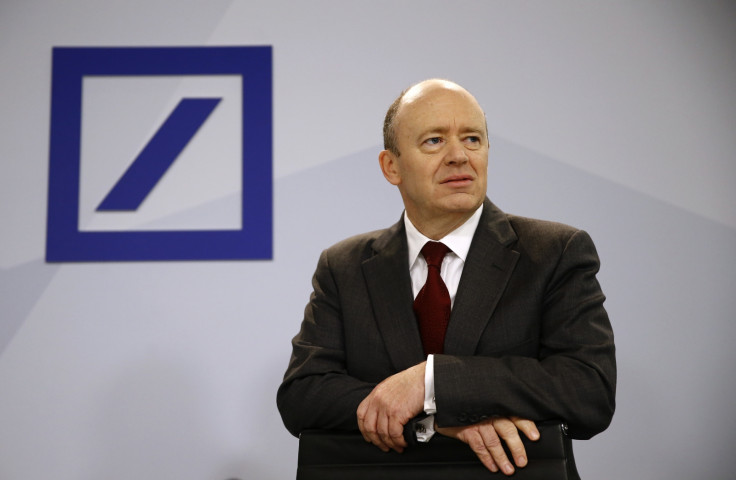 Deutsche Bank could resort to additional cost cutting measures in the wake of a poor second quarter financial performance.
According to a press release, net income came in at €20m (£16.79m; $22m) for the second quarter, a 98% drop from the same period last year, when the bank posted net income of €796m. Net revenue amounted to €7.4bn, down 20% from the second quarter of last year.
The German bank is in the midst of a major restructuring exercise. In October last year, it announced that it would cut more than 30,000 jobs over the next two years as part of the restructuring strategy initiated by John Cryan, chief executive officer. It had then said that the job cuts would help save about €3.8bn.
Cryan had then also said that he wanted to lead the bank in a more focused and disciplined manner. The bank had announced that it would exit 10 countries including Argentina, Chile, Peru, Mexico and Uruguay.
Cryan expressed satisfaction at the progress over the "sustained restructuring" adding that "if the current weak economic environment persists, we will need to be yet more ambitious in the timing and intensity of our restructuring".
The impact of Cryan's restructuring strategy is reflected in the current Q2 results. The company has taken a restructuring charge of €207m and a write-down of €285m on its asset management business. Apart from restructuring, the bank has been active in settling legal matters, taking a litigation charge of €120m in the second quarter.
The bank has seen a near 45% decline in the value of its share price this year alone, partly because of the sell-off European banks saw amid the UK's decision to leave the European Union in the 23 June referendum, according to another news report.