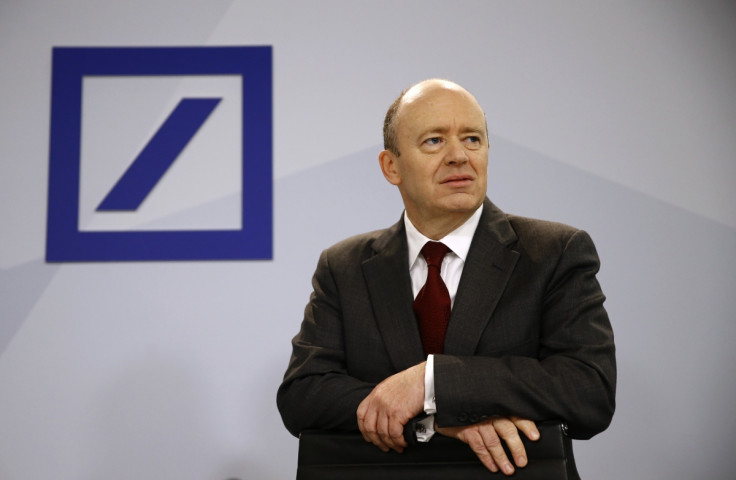 Deutsche Bank has announced it will cut more than 30,000 jobs over the next two years as part of the restructuring strategy, initiated by co-chief executive John Cryan. The German Bank announced on Thursday (29 October) that the move will help it save about €3.8bn (£2.7bn, $4.2bn).
The job-cut includes axing 9,000 full-time employees, 6,000 external consultants advising the bank and the previously reported 15,000 staff, after the disposal of its Postbank subsidiary.
Cryan, while unveiling details of the restructuring strategy, said that he wanted to lead the bank in a more focused and disciplined manner. The German lender also announced that it would exit from 10 countries including, Argentina, Chile, Peru, Mexico and Uruguay -- in Latin America -- and will move its Brazilian trading operations to other "global and regional centres".
In Europe, it would wind-up operations in Denmark, Finland, Norway, and Malta; and will exit from New Zealand as well. As the bank has been encompassed in a growing scandal with regards to its Russian business, it said that it will cut 50% of its investment banking clients -- particularly in high risk countries.
Under its Strategy 2020 campaign, the bank aims to cut its risk-weighted assets from €416bn at the end of June, to about €310bn by 2020, excluding the impact of regulatory changes. The bank's leverage ratio at the end of September 2015 was 3.6% and it aims to expand this ratio to 5% by 2020, meaning it would hold €5 of equity for every €100 of assets.
Deutsche Bank announced its third quarter earnings and reported a net loss of €6bn for the quarter ending September, which is far worse than the €92m loss it had reported for the same period last year. Revenues were also down to 7% on year-on-year basis at €7.33bn.
Meanwhile, in an attempt to improve its balance sheet, the bank said that would not issue any dividend for the next two years.