Deutsche Bank has announced sweeping changes to its management as part of a reorganisation to restore profitability. Among others, the troubled German lender also plans to split its investment arm into two to simplify its management structure and better meet client demands and regulatory requirements.
Effective 1 January 2016, the bank's present corporate banking and securities division will be divided into two separate units: corporate and investment banking, and global markets. The restructuring was widely expected by analysts after the banking giant said it would likely post a net loss of €6.2bn (£4.6bn; $7bn) for the July to September period.
Deutsche Bank also announced the departures of several long-time management figures who were close to former co-chief executive Anshu Jain. Its current chief John Cryan said the reorganisation was necessary to create a more streamlined business.
'Fundamental reorganisation'
"We want to create a better-controlled, lower-cost, and more-focused bank that delivers long-term value to shareholders and great experiences to clients," Cryan said in a statement. "The new structure and management team are essential to getting this done."
Investment bank co-chief Jeff Urwin will become the head of the corporate and investment banking division, which combines the corporate finance business and global transaction banking. Its other co-head Colin Fan will step down. The global markets business will be headed by Garth Richie, the current head of equities.
Long-term management board member Stefan Krause will also leave the bank, along with Michele Faissola, head of Deutsche asset and wealth management, and Stephan Leithner, the chief executive officer for Europe except Germany and UK.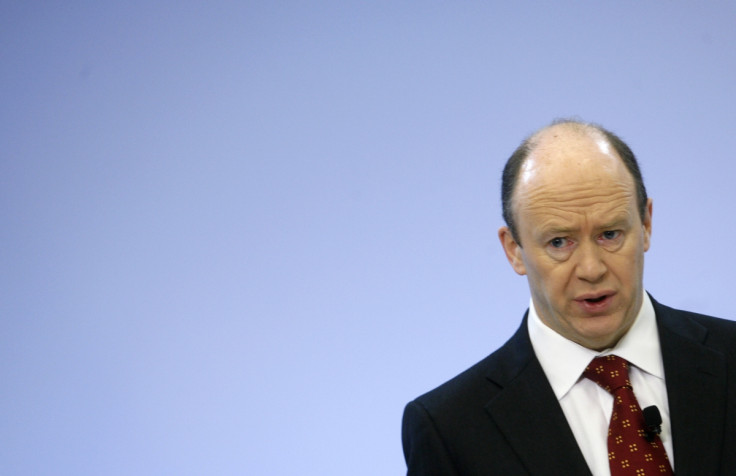 Chairman Paul Achleitner said: "Deutsche Bank rarely underwent such a fundamental reorganisation in its history. This also requires tough decisions. I would like to stress that all parties involved have tried to achieve the best possible outcomes for Deutsche Bank, having set aside personal interests.
"For this, and for their contributions in the past years, we would like to thank those executives leaving the company."
Last month, Cryan was reported to be behind reorganisation efforts to reduce the bank's workforce by about 23,000, with about 15,000 of those job cuts resulting from the planned disposal of Deutsche Postbank.
Cryan, 54, pledged to boost the bank's profitability and reduce costs when he was appointed as co-CEO in July. He will share the position with Juergen Fitschen until May next year.