There has been a surge in investments in renewable energy resources with developing countries like China, India and Brazil committing a total of $156bn (£107bn) in 2015, according to a study. In comparison, investments by developed countries as a group declined by 8% last year.
The Renewables 2016 Global Status report showed that for the first time in history, the total investment in renewable power and fuels from the developing world was more than wealthy countries.
Around 146 countries had renewable energy support policies in place at a state level by the end of 2015. Solar and wind power were the most widely adopted regulatory mechanisms as renewable power technologies, with around 148 gigawatts being added to power generation. China, Japan and the US accounted for the majority of the capacity added. The increasing cost competitiveness of solar PV is also the reason why investments are increasing.
Christine Lins, executive secretary of Renewable Energy Policy Network (Ren21) said, "The fact that we had 147GW of capacity, mainly of wind and solar is a clear indication that these technologies are cost competitive (with fossil fuels)."
She added, "They are the preference for many countries and more and more utilities and investors and that is a very positive signal."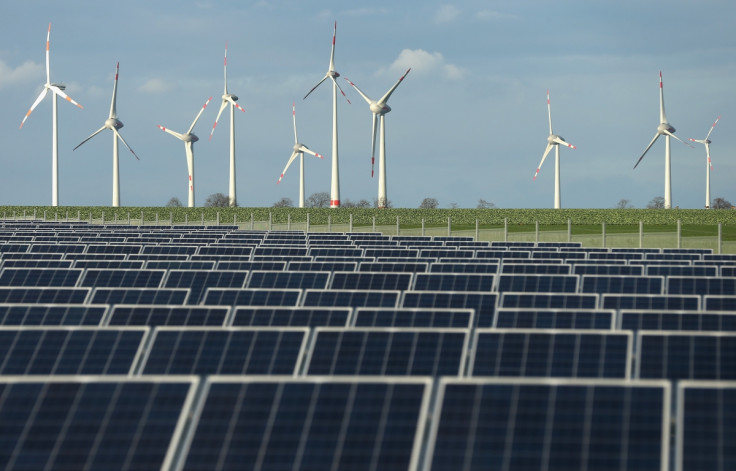 An estimate 1,849 gigawatts of power was generated by renewables globally compared to 1,701 gigawatts in 2014. Lins added, "What is truly remarkable about these results is that they were achieved at a time when fossil fuel prices were at historic lows, and renewables remained at a significant disadvantage in terms of government subsidies."
China led the way in terms of investments in renewable power and fuels, and large scale hydro projects. Speaking to Independent, Friends of the Earth organisation said that it is a shame that UK is being outspent by poorer countries. While the UK Renewable Energy Association said there is a "strong business case for the industry", but added that the political decisions by the government were hindering growth in the sector.