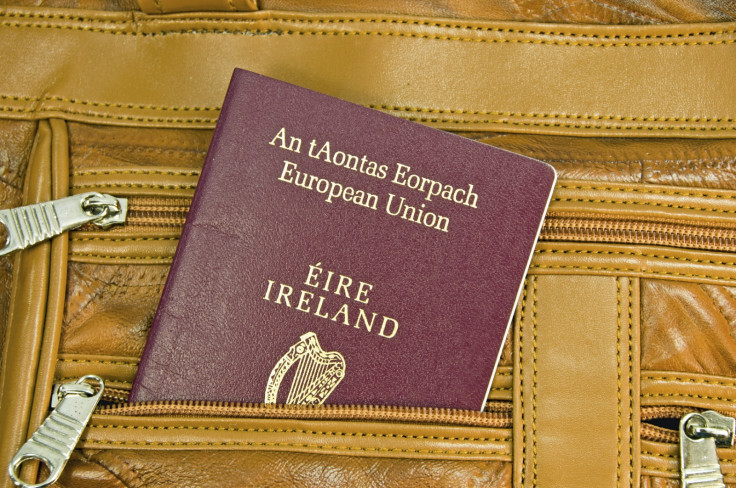 The UK government should devolve some immigration powers to Stormont in a bid to keep the border between Northern Ireland and the Republic of Ireland open after a Brexit, a group of peers recommended on Monday (12 December).
The House of Lords' EU Select Committee also wants Prime Minister Theresa May to ensure the rights of Irish citizens under UK law to be maintained whatever the outcome of the Brexit negotiations.
"It is imperative that the long-standing rights of UK and Irish citizens to reside and work in each other's countries be retained," said Lord Boswell of Aynho, the chair of the group.
"But the primary responsibility for drawing attention to and finding solutions to these issues lies with the UK government.
"Ireland now faces challenges that are not of its own making. Closer UK-Irish relations and stability in Northern Ireland must not be allowed to become 'collateral damage' of Brexit."
There are currently no border controls between Ireland and the UK under the countries' Common Travel Area agreement.
But the settlement could be at risk because of the UK's split with the EU. The peers suggested the UK government could either accept a "low-level of cross border" movement by EU workers or allow Northern Ireland to reach its own settlement.
"Given that immigration is a reserved matter, the latter option would require UK Government approval to an adjustment of the devolution settlement," Boswell added.
The agreement could be part of a bilateral treaty between the UK and Ireland to recognise the "unique nature" of the Irish/UK relationship.
"The best way to achieve this would be for the EU institutions and member states to invite the UK and Irish governments to negotiate a draft bilateral agreement, involving and incorporating the views and interests of the Northern Ireland Executive, while keeping the EU itself fully informed," Boswell said.
"Such an agreement would then need to be agreed by EU partners, as a strand of the withdrawal agreement."
John McGrane, the director-general of the British Irish Chamber of Commerce, also told the group of peers that keeping the border open could be vital for hundreds of thousands of jobs.
He estimated that the UK/Irish trading relationship accounted for €60bn (£50.5bn, $63.5bn) a year and supports 400,000 jobs.
The UK government has so far refused to give a "running commentary" on its Brexit negotiations, while the EU will not engage in negations with Britain until May has triggered Article 50, the mechanism to split from Brussels.
The Conservative premier has promised to make the move by the end of March 2017. MPs will get a vote on the issue if the government's appeal at the Supreme Court in early December fails. A ruling is expected in January.