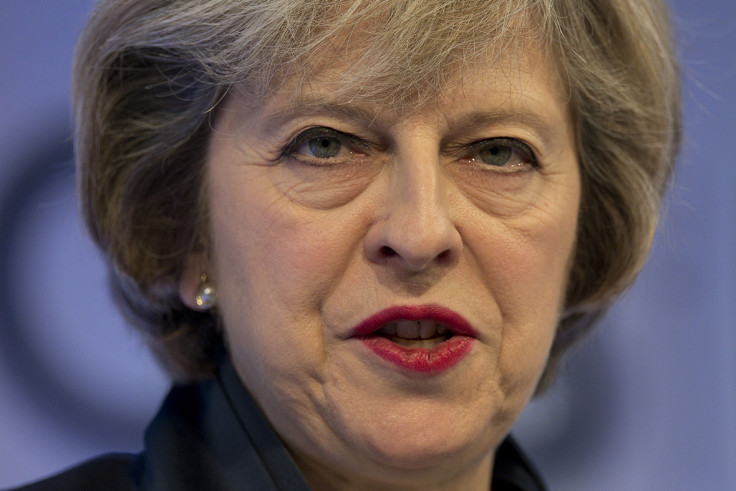 Campaigners have backed Theresa May's "ground-breaking" move to adopt an official definition of anti-Semitism in a bid to tackle hatred against Jews.
The Conservative premier will commit her administration to use the International Holocaust Remembrance Alliance's definition of anti-Semitism on Monday (12 December).
"Anti-Semitism is a certain perception of Jews, which may be expressed as hatred toward Jews," the charity's definition states.
"Rhetorical and physical manifestations of anti-Semitism are directed toward Jewish or non-Jewish individuals and/or their property, toward Jewish community institutions and religious facilities."
May will make the move in London speech, where she will explain public bodies and local authorities will be able to use the definition already adopted by police.
The decision is designed to clarify and stop people getting away with anti-Semitic acts.
"It is unacceptable that there is anti-Semitism in this country. It is even worse that incidents are reportedly on the rise," she will say, according to the Press Association.
"As a government we are making a real difference and adopting this measure is a ground-breaking step.
"It means there will be one definition of anti-Semitism – in essence, language or behaviour that displays hatred towards Jews because they are Jews – and anyone guilty of that will be called out on it."
Labour leader Jeremy Corbyn has reportedly backed the move. The party launched an internal inquiry into anti-Semitism headed by former Liberty director Shami Chakrabarti.
The report was later criticised by the cross-party Home Affairs Committee, while Corbyn has also come under fire for recommending Chakrabarti for a peerage.
"The Chakrabarti report makes recommendations about creating a more robust disciplinary process within the Labour Party, but it is clearly lacking in many areas; particularly in its failure to differentiate explicitly between racism and antisemitism," said Conservative MP Tim Loughton, then interim chair of the committee.
"The fact that the report describes occurrences of anti-Semitism merely as 'unhappy incidents' also suggests that it fails to appreciate the full gravity of the comments that prompted the inquiry in the first place."
Gideon Falter, chairman of the Campaign Against Antisemitism, said: "We are proud that the British government is the first to formally adopt the International Definition of Anti-Semitism.
"This definition is clear and detailed, leaving no doubt as to what anti-Semitism is. In particular, this definition tackles the full spectrum of anti-Semitism, from ancient slurs to conspiracy myths to anti-Semitism in discourse about Israel.
"We have worked hard along with others for the government to take this step and applaud the prime minister's leadership."