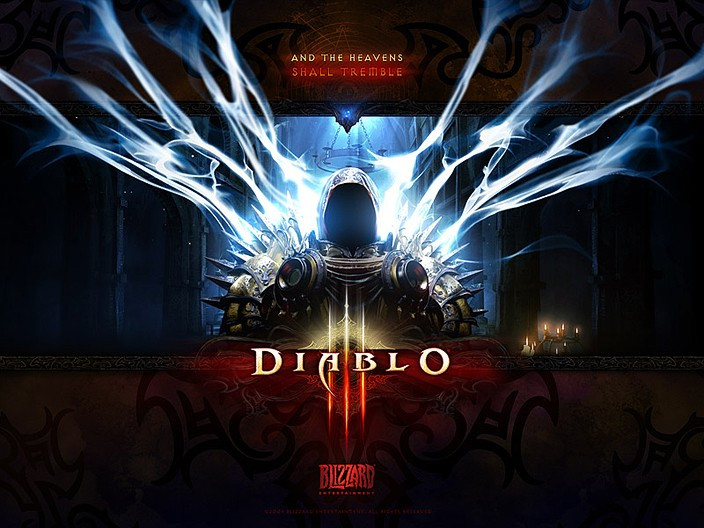 Game developers Blizzard finds itself in a spot of bother, thanks to legal notices issued by French and German consumer advocacy groups, regarding the always-on-internet Digital Rights Management (DRM) issue with recently released bestselling gamer Diablo 3.
The contention is that Blizzard has not clearly mentioned the need for an Internet connection as a requirement to run the single player campaign. Gamers also contend that the hassle of overloaded game servers deprives them of a satisfactory gaming experience.
"The problem with the game being permanently tied to the consumer's battle.net account seems to be that it prevents resale. The VZBV require that both of these things be made clear on the box," reported Diablo IncGamers.
The two European countries look to join Korea in ensuring fair marketing practices; the Korean Fair Trade Commission earlier issued a sales ban on all grey market items concerning the game.
Meanwhile, reports from Diablo IncGamers quote French consumer standards agency Que Choisir as demanding Blizzard fix all connections issues for French gamers inside of 15 days or face court cases.
Here is a translated summary of the original post:
"In France, the very serious "UFC Que Choisir" organization (focused on protecting consumers of all kinds of products) has received over 1500 complaints in 4 days from gamers about connect-ability issues and has asked Blizzard to have a permanent solution within 15 days and to communicate completely and transparently about problems encountered in due time. They are also requesting that affected gamers be given damages for troubles they may have had, and, in a much broader but more official manner, are asking the DGCCRF to have a close look at online-only DRMed games and how they work, including economically. They basically feel that it's wrong to assume that an entire nation (well, at least France) has equal internet quality and reception across its entire territory and hence, online-only seems are harmful for some (many?) consumers (which is who they're trying to protect)."
Cinema Blend has stated they feel Blizzard is guilty of imposing the always-on requirement for running the single player campaigns on Diablo 3 and also its inability to deal server load issues hampering gamers' experiences. It seems the company has yet to address server problems in the US and South Korea and has only 15 days to address French gamers' concerns.
Furthermore, reports in N-TV (Google translation)suggest Germany's entry in to this debate (with the Federation of German Consumer Organisations (VZBV)) is to hold Blizzard accountable for antitrust violations. The German consumer watchdog has set a deadline of 13 July for Blizzard to respond to its legal notice.