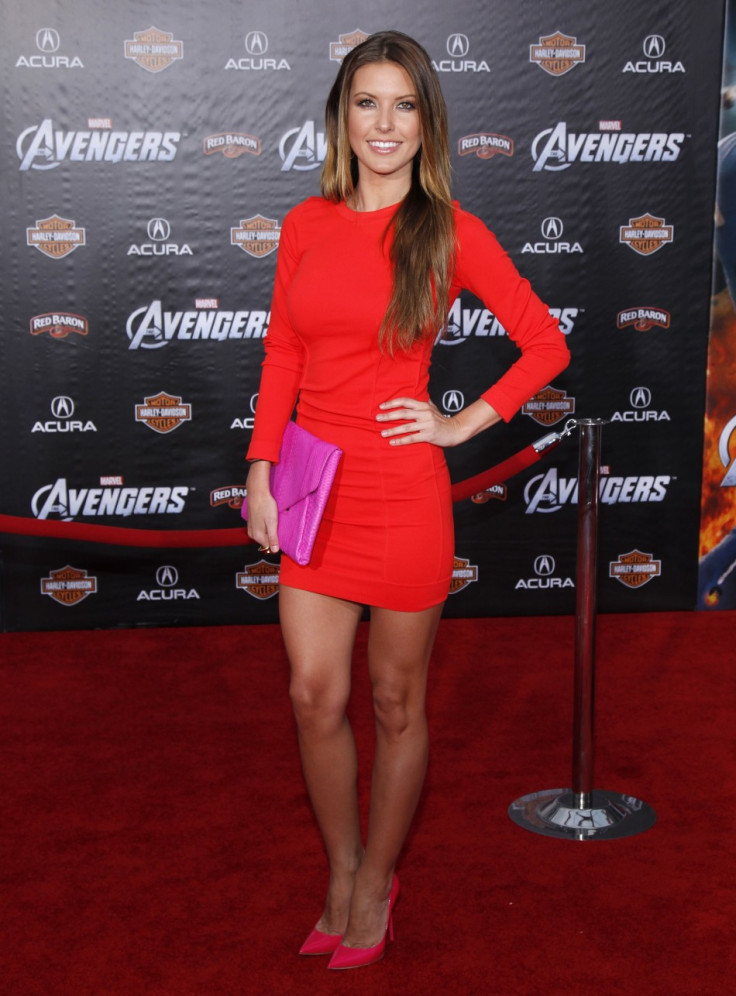 Audrina Patridge has shared first photos of Kirra after keeping her daughter's birth a secret for weeks. The Hills star and her partner Corey Bohan welcomed their newborn on 24 June.
The Hills star shared the photos of her baby girl on her blog post on 23 August.
"Alright... It's time! Everyone is asking to see baby Kirra, and I can't hold back any longer! We are so beyond in love with her!! I never imagined I could love someone with all that I have, but my love for her grows each and every day. And since everyone has been so patient, I wanted to share a couple of pictures with you all," the 31-year-old reality star wrote on her blog post.
"We are so incredibly lucky! Kirra is the happiest, most beautiful baby with a constant smile and lots of goo-ing and gaa-ing! She loves giving Corey and I the biggest smiles, but I can't wait until she giggles for the first time — right now she gives lots of expressions but no noise. She sleeps 6-7 hours a night (only waking up once or twice) and is pretty laid back (unless of course she's hungry, has to burp, needs a diaper change, or gets restless!)," she said.
While the actress said it took her some time to get over her "pregnancy brain", she inadvertently revealed she and Bohan might have already been married as she called her partner's parents "new in-laws" on the blog post.
"I absolutely love being a mom — Kirra is my number one priority. If I'm being completely honest, the first month of no sleep, C-Section recovery, unpacking, and getting back into the swing of things was pretty grueling. But, at the end of the day, all I had to do was take one look at Kirra and none of that mattered anymore. Plus, we had tons of help from our amazing friends and family! My new in-laws came out from Australia to stay with us for a bit, so we've had a few extra hands around the house," Patridge said.
"Kirra is 8-weeks old now, and our lives are starting to settle down to normal. I'm no longer experiencing pregnancy brain, a roller coaster of emotions, or a lack of energy — In fact, I am officially back on my Pilates grind! But let me tell you, my core does NOT work out the way it used to... but I will get there! Once I have my routine in place, I'll do a post on post-baby workout tips."