Did Donald Trump really pose as a publicist and call reporters to brag about himself?
It is common knowledge that Donald Trump thinks he is the best. But now it seems the US presidential candidate has been trying to convince others of the same since the 80s.
A recent report revealed that Trump used to masquerade as "John Miller" or "John Barron" a publicist who would call various reporters and boast about himself. The Washington Post obtained a phone recording of Sue Carswell, a reporter at People, talking to this publicist who's voice sounds identical to Trump's.
At the time, Carswell had called the billionaire's office in the hope of getting an interview with him regarding the end of his marriage to Ivana and relationship with model Marla Maples. The reporter later got a call back from the office of Miller who went on to talk candidly about being a good husband and a successful businessman. "He really didn't want to make a commitment," he said, according to the transcription.
"He's coming out of a marriage, and he's starting to do tremendously well financially.
"Have you met him? He's a good guy, and he's not going to hurt anybody. [...] He treated his wife well and [...] he will treat Marla well."
Other reporters have also disclosed that they received similar calls and presumed it was Trump's way of being playful. Some, however, did find the whole exercise a bit creepy.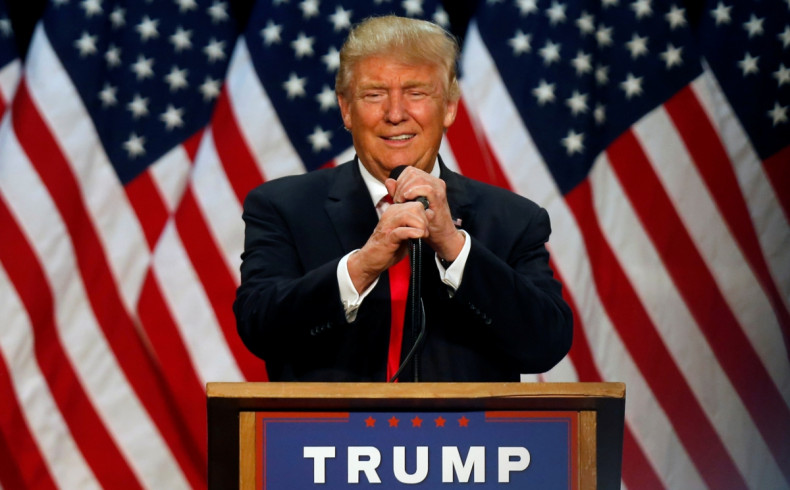 When asked about these allegations, the Republican candidate dismissed them immediately. "No, I don't think it — I don't know anything about it. You're telling me about it for the first time and it doesn't sound like my voice at all," he said while on the Today Show. "I have many, many people that are trying to imitate my voice and then you can imagine that, and this sounds like one of the scams, one of the many scams — doesn't sound like me."
The Post also stated that Trump had testified to using the pseudonym "John Barron" during a 1990 court case. "I believe on occasion I used that name," he reportedly said.
More than the fact that he spent time touting himself, a focus of the calls is Trump's characterisation of women. In the Carswell recording Miller mentions numerous female celebrities who were sexually attracted to his boss. "Actresses just call to see if they can go out with him and things." [Madonna] wanted to go out with him."
He also revealed that Trump had three other girlfriends while he was living with Maples.