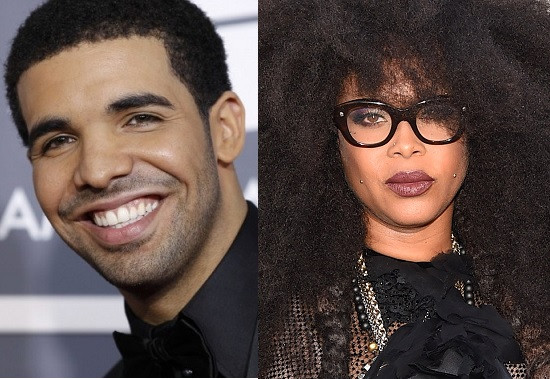 Drake has been romantically linked to some of the world's most beautiful women but it looks like the Young Money rapper will not be adding neo-soul songstress Erykah Badu to his list of conquests. After months of speculation about the nature of their relationship, the Bag Lady songstress has insists there is no truth to the fling rumours.
Speaking to Complex Magazine, she insisted that despite suggestions that they slept together, they are just friends. When asked about Drake's track Days In The East, in which the hip hop star mentions hanging out with her and having tea, she explained that they had bonded over music after she reached out to him.
"He liked it... we're friends," she said. "I don't know how to define that. Kinda like when you have good chemistry with someone. You like the same kind of music. You like the same kind of movies... I think our friendship is a slow burn. There's plenty of time to experiment with music and stuff."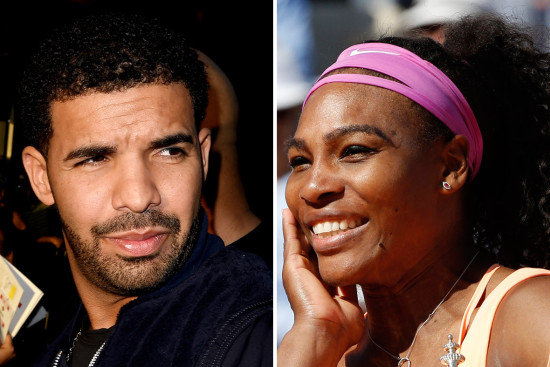 Drake was most recently linked to tennis champion Serena Williams. The pair first sent tongues wagging after they were snapped during a dinner date in Cincinnati on 23 August. Days later, they were they were caught on camera kissing in public after what appeared to be another date night. That time the footage, which was uploaded on Instagram by a Drake fan account, @ovodrakevideos, shows the Young Money rapper kissing the tennis star outside a building before seeing her to her SUV.
He was also on hand to support at her New York Fashion Week show and on 21 September, the 34-year-old athlete was spotted at the grand opening of the 29-year-old hip hop star's new eatery – Fring's in Toronto.
In an interesting twist, Badu has also reportedly dated Williams's ex-boyfriend rapper Common, as well as Kendrick Lamar. She has three children with rappers Andre 3000, The D.O.C. and Jay Electronica.