Goldman Sachs analysts have warned that the financial crisis has moved into its third phase, caused by slower growth in China and other emerging economies.
Analysts at the top Wall St firm believe that low commodity prices, stalling growth in China and other emerging economies, and low global inflation bode ill for global markets.
Central banks all turned to lower interest rates in response to the first two debt-fuelled disasters – the 2008 banking collapse and European sovereign-debt crisis – encouraging investors to lend in emerging markets such as China for a better return.
The Goldman Sachs analysts concluded: "With bond yields in real terms close to zero, and policy rates at historical lows, this extraordinary combination of events has raised concerns about the sustainability of the financial returns on a forward-looking basis, particularly if deflationary forces continue to develop."
This follows the International Monetary Fund's recent warning that companies in emerging markets have over-borrowed by nearly £2tn ($3tn). With the release of its latest Global Financial Stability Report, the IMF said there remains an increased risk to global financial stability, with the danger now shifting to emerging economies.
Presenting the report, financial counsellor at the IMF, Jose Vinals, said that while financial stability has improved in advanced economies, emerging and developing economies pose challenges due to their slow economic growth, putting global financial stability in jeopardy.
Abhishek Mehta, vice president of RiddiSiddhi Bullions, told IBTimes.co.uk: "I also agree with Goldman Sachs, as the crisis has heavily affected commodity prices. Real estate, commodities are trying to survive."
Now that interest rates are looking more hopeful, lenders are looking for a way out and investors are moving out of the commodity markets, which are closely related to the destiny of the emerging markets. "The market isn't looking great; gold is the best option due to its safe-haven qualities," Mehta added.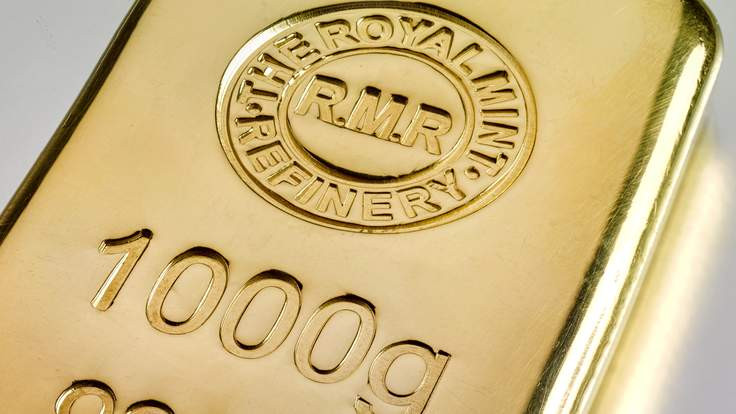 Typically, during times of financial turmoil and economic downfall investors turn to gold as it is seen as being secure. Spot gold was last trading at $1,161.40/oz, up $3.40 from Friday's close of $1,158/oz. Investors have moved to safe-haven assets such as gold since the release of the September jobs report.