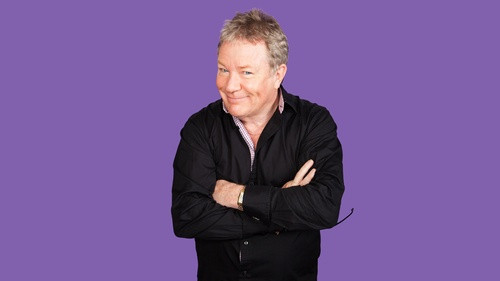 Jim Davidson has hit back over claims over sexual assault after winning Celebrity Big Brother, saying: "Truth will conquer all."
The television host, known for hosting Big Break and the Generation Game, has been embroiled in controversy over sexual assault allegations, racist remarks and supposedly refusing to do a gig because his material poked fun at disabled people - and there were wheelchair users in the front row.
His win on the reality television programme has stirred a mixed reaction as a result. He revealed he was originally due to appear in the previous series, but was unable to do so after he was arrested on suspicion of historic sexual offences. IBTimes UK looks at the most controversial moments of Davidson's life so far:
Sexual Offence Allegations
Detectives from Operation Yewtree, set up following the revelations that BBC presenter Jimmy Savile had sexually abused hundreds of young people and children over several decades, arrested Davidson in January 2013.
Davidson was arrested after it emerged that several women had issued complaints against him alleging sexual assault. The complaints dated back 35 years. In August, it was announced that Davidson he would face no charges. The comedian maintained his innocence throughout the investigation.
Hell's Kitchen Homophobia
In 2007, Davidson and Brian Dowling, a television presenter, clashed after Davidson admitted he was a "homophobic a*****e". Whether it was intended as a joke is unknown but he caused an outcry by using the offensive term "shirt-lifter" and asking Dowling if he was "on our side" when joining a girls or boys' team. Davidson left the programme after Ofcom received 46 complaints. He admitted he was asked to leave for saying "racist, homophobic and sexist nasty things".
Accusing wheelchair-users of "playing the handicapped card"
Allegedly, Davidson refused to go through with a gig in Plymouth, because his material contained jokes about "disabled people" and there were wheelchair-users on the front row. Speaking before a show at Swansea's Grand Theatre shortly afterwards, he accused those who refused to move at the Devon performance of "playing the handicapped card". Reportedly, Davidson caused a woman to walk out of a gig in 2006 after he joked about cancer patients and the Damilola Taylor murder trial.
Defending his 'cartoon racism'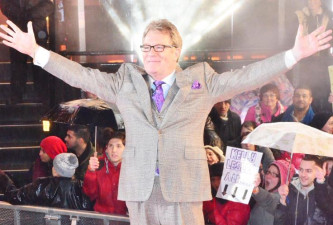 Davidson recently defended his old stand-up routines as "carton racism" - which he could get away with because he "grew up in southeast London". He made the statements while in the Big Brother house, during a podcast.
He said: "It was cartoon racism, with your uncles and aunties who would say, 'Here, I went down there the other day – full of fucking n*****s. You been to Woolwich? It gets dark at half past two in the afternoon'." According to Davidson, "cartoon racism" was his way of affectionately mocking people.
He added: "You know like with gay people sometimes they like to be called poofs and sometimes they don't... it's all in the Protected Species Act nowadays." He was banned from the Marlowe Theatre in Canterbury for making racist, sexist and homophobic comments.
Misogyny and 'bathing' women
On Big Brother, viewers reeled when Davidson told his fellow housemate: "If you were my daughter, I'd still be bathing you." He had become friends with Casey Batchelor, a glamour model, throughout the series. In 2007, it was alleged that Davidson offended the audience at the Newark Palace Theatre by making a joke about rape victims. He made no comment on the incident.