Michael Shannon is quickly – and quite refreshingly – becoming known as an actor who doesn't mince his words.
Recently, the Nocturnal Animals star candidly admitted that he fell asleep during Batman v Superman: Dawn Of Justice and now, he's opening up as to why he wasn't interested in appearing in a mysterious major picture in either the Marvel Cinematic Universe or the Star Wars saga.
Talking with Fandango, Shannon was asked outright whether he'd be interested in joining said franchises in the future, to which he responded: "No, I'm not really looking for that." He went on to explain that he'd actually been offered a role along those lines but turned it down because he wasn't drawn to the story.
"They called me recently about some iteration – I won't say – but some version of a movie that's been made already countless times. They were gonna give me a lot of of money, but I was like, 'nah'. Big movie, too. But I have to think it's an interesting story. If I don't, I can't do it. I won't do it."
While Shannon didn't name the movie he could have been involved with, it seems likely that it could have been Marvel Studios' Spider-Man: Homecoming, which wrapped production just last month. Any outings in the Star Wars saga don't seem to match Shannon's "countless" reference, given that they tend to tell a different story each time and continue to develop on what's come before it. Similarly, none of Marvel's films surrounding The Avengers really fit the bill either.
Spider-Man, on the other hand, is a comic book character who has been the focus of many movies on the big screen. Since Sam Raimi's 2002 origin story, there have been four more that have followed the titular web-slinger so it seems reasonable that Shannon could have been approached about starring in Homecoming and subsequently turned it down... but then again, that's just speculation.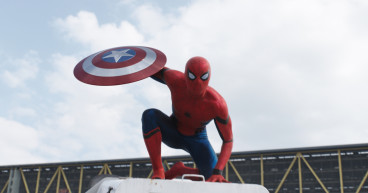 Whatever the project was, Shannon was clear that it was the specific plot the studio was pitching, and not the genre, that he didn't find all that appealing. Shannon is certainly no stranger to all-things superhero having played DC Comics' villain General Zod in Zack Snyder's Man Of Steel in 2013, but it's pretty evident that the 42-year-old won't just be in a film just because he'll get to put on a cool suit and act out some even cooler stunts...
"When I did Man of Steel I thought the story was interesting; I thought it was relevant," he concluded. "It was about a civilization that destroys the planet they live on and goes looking for another one. Ring any bells? That's why I did it. I didn't do it because I felt I needed a big comic book franchise – I honestly thought it was a beautiful story."
For more entertainment news follow A-List on Twitter @Alistinsider