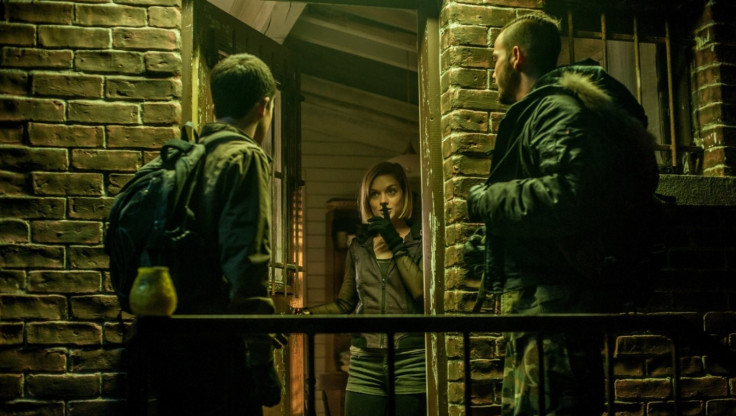 [*This article contains major spoilers*]
Horror thriller Don't Breathe was undoubtedly one of the biggest surprise hits of 2016, earning an impressive $152.1 million (£122.4m) at the box office and receiving huge praise from both cinema-goers and critics. With that in mind, it seemed pretty inevitable that Sony Pictures Entertainment would soon announce it was developing a sequel and earlier this week, it did just that. Director Fede Alvarez and producer Sam Raimi already think they're on to a winner when it comes to a plot.
"Right now, yeah, Don't Breathe 2 is something we definitely want to do," Alvarez recently told Cinema Blend when asked about the future of the growing franchise.
"The challenge obviously is – we just don't want to do the same movie again, slap a '2' on it. We'll feel so embarrassed if we do that.
"Our first reaction when they told us, 'Do you want to do it?' was like, 'No, no, no, no, no, no, no, no. That's Hollywood! That's the devil! We don't want to make a sequel just because we can.' But then we got an idea that we're really excited about, and I won't tell you what it is because it will spoil the whole thing.
"It's only the greatest idea for a sequel that I've ever heard! I'm not kidding! I don't think [Sony are] going to like it at all! They're going to freak out when they find out that's what you're thinking."
Those who have seen the original movie will know that it ended on a pretty big cliffhanger that could become the basis for a follow-up if Alvarez wanted it to be. Having killed Money (Daniel Zovatto) and Alex (Dylan Minette) after they broke into his home hoping to rob him, Stephen Lang's menacing Blind Man failed to take down the boy's accomplice, Rocky (Jane Levy).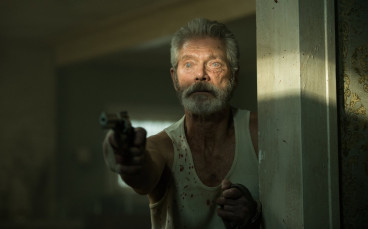 The latter managed to escape and steal the huge cash settlement the man was given after a wealthy young woman killed his daughter in a car accident, thinking that she'd murdered him.
At the very end of the film, Rocky is seen leaving Detroit on a train to Los Angeles but just before she boards, she sees a news report stating that the Blind Man killed the two intruders who invaded his home and was in stable condition at the hospital, meaning no one knows about Rocky or the stolen money.
Will the second instalment see the Blind Man go after her seeking revenge?
If Alvarez's idea is as "anarchic" and unexpected as he suggests then perhaps not. Only time till tell...
For more entertainment news follow A-List on Twitter @Alistinsider