Warners' final trailer for upcoming monster movie Kong: Skull Island was released on Wednesday (17 November), and at the same time actor Tom Hiddleston unveiled just one of the two official posters for the film on his Instagram account. Unlike the previous sneak peeks, the new footage reveals the long-awaited first proper look at the gigantic, titular ape and it seems like he's going to be quite the formidable foe for the film's 'heroes'.
Set in the 1970s, the movie sees former British SAS officer Captain James Conrad (Hiddleston), war photojournalist and peace activist Weaver (Larson) and government official Randa (John Goodman) team up with members of the military and travel to an uncharted island in order to document the natives there and explore the territory. However, soon after their arrival, they discover that it's not quite as peaceful and beautiful as it seems and that humans are certainly not in charge there.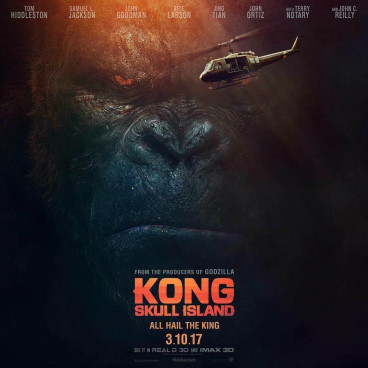 While the new, unexpectedly more humorous, trailer doesn't give away much more than the others in terms of overall plot, we do finally meet John C Reilly's unnamed local resident who lectures Conrad and co about respecting Kong and his rule over the island. But of course, judging by the amount of action-packed destruction and Reilly's exclamation "We're all gonna die together out here, you shouldn't have come," in the teaser, not everybody listens to his advice.
The iconic, colossal ape isn't the only thing that threatens their existence either. Spear-carrying indigenous tribes can also be seen in the clip too as can insect-like monsters and even dinosaur-looking creatures which unsurprisingly, are all huge as well.
Directed by Jordan Vogt-Roberts (Nick Offerman: American Ham) and also starring Toby Kebbell, Corey Hawkins and Samuel L Jackson, Kong: Skull Island will be released in both the UK and the US on 10 March 2017. The film will mark the second instalment in a shared universe between Kong and fellow monster, Godzilla, who had its own standalone film back in 2014. Godzilla vs Kong is already scheduled to reach cinemas sometime in May 2020.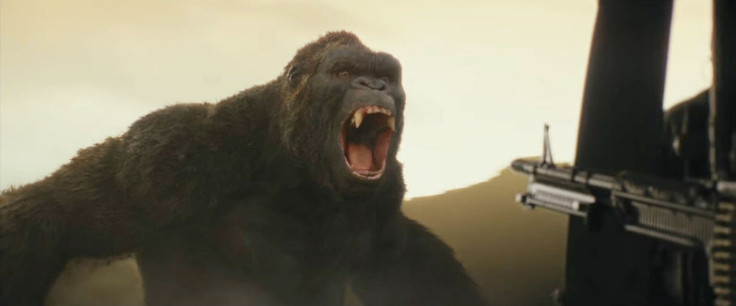 For more entertainment news follow A-List on Twitter @Alistinsider