Did Narendra Modi's presence prompt Sri Lanka to turn away a Chinese submarine?
Indian prime minister makes a crucial two-day visit to the island nation pledging to boost bilateral relations.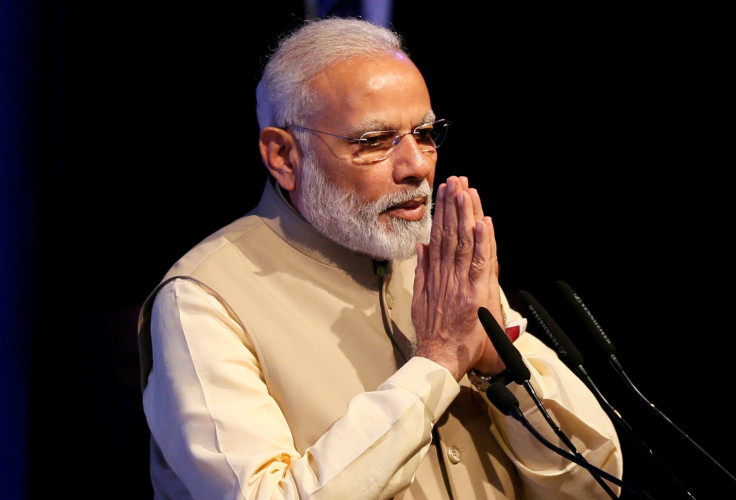 Even as Indian Prime Minister Narendra Modi landed in Sri Lanka on Thursday, 11 May, for a two-day visit, reports came in that the island nation had rejected China's request to dock one of Beijing's submarines. The tiny country, located on the southern tip of India, is cautious of how it handles matters related to India and China so as not to anger either of the two key countries.
While India remains a powerful neighbour and strong economic partner traditionally, China has aggressively invested in the country's infrastructure — roads, airports, railways and ports — in recent years. This is seen as an apparent bid to gain influence in Sri Lanka that saw a 26-year-long armed insurgency.
When Sri Lanka allowed a Chinese submarine to be docked twice in the country's capital in 2014, it triggered an angry response from India. Beijing's increasing activities in the country of 21 million people constantly unsettles New Delhi.
However, the regime has changed since 2014, allowing the sitting President Maithripala Sirisena to deny similar docking requests from Beijing. More than one source confirmed to Reuters that Colombo has turned down China's request for its submarine to make a port call. Several Chinese projects have also been put on hold temporarily by the Sirisena administration in what is seen as an attempt to pacify its northern neighbour.
Modi, who has received an encouraging response from Colombo compared to former prime minister Rajiv Gandhi, was the first Indian prime minister to visit Sri Lanka in 28 years. Gandhi was infamously hit by a soldier's rifle while inspecting a guard of honour in 1987.
"We are committed to the progress and success of Sri Lanka. Our strength lies in sharing our knowledge and prosperity. Free flow of trade, technology and ideas will benefit us mutually. We share important goals in infrastructure, connectivity, transport and energy," Modi said in his speech on Friday while presiding over the festivities to mark the International Vesak Day.
Modi's presence on the island, ostensibly for a cultural tour with no serious bilateral discussion on top of the formal agenda – is widely seen as an important one as this is his second visit to Sri Lanka within a period of two years. Since Sirisena came to power in 2015, there have been at least six high-level bilateral discussions between New Delhi and Colombo while the president himself had visited India twice.
Nevertheless, when Chinese foreign ministry spokesperson Geng Shuang was asked about Sri Lanka's reported rejection of the submarine docking request, he responded: "What I can say is that China and Sri Lanka have always had a tradition of friendly relations."
© Copyright IBTimes 2023. All rights reserved.