The United Nations has criticised Sri Lanka for dragging its feet on investigations into the civil war-era crimes against humanity and claimed that politics has deterred the government from exposing those accountable for atrocities against thousands of ethnic Tamils.
Presenting an oral update on the rights situation in Sri Lanka, the UN High Commissioner for Human Rights Zeid Ra'ad Al Hussein said there was lack of trust in the impartiality of the justice system in the country. He refered to an "unwillingness or inability" of local authorities to address the issue and instead, called for an international body to probe the matter.
"It is important for the country's future to send the signal that impunity is no longer tolerated," Al Hussein told the UN Human Rights Council at the Palais des Nations in Geneva on 22 March.
"For this to be credible, [the judicial mechanism] should include a special counsel, foreign judges and defence lawyers, and authorised prosecutors and investigators," he added.
The country witnessed a 26-year-long armed conflict between the extremist militant organisation Liberation Tigers of Tamil Eelam (LTTE or Tamil Tigers) and the government, which ended in May 2009. The UN later blamed the Sri Lankan military for killing of thousands of civilians, a majority of who were ethnic Tamils, towards the end of the conflict when the LTTE were nearing defeat.
Troops were accused of creating safe zones for Tamil civilians and then repeatedly attacking the areas with aircraft and artillery.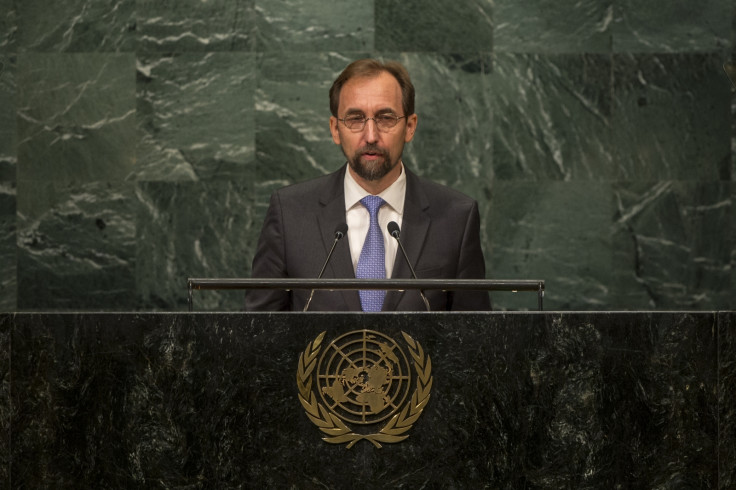 Al Hussein also called on the Sri Lankan government to consult independent commissions in the country like the Human Rights Commission and respect "their mandate and autonomy, adequate financing, and implementation of their recommendations".
"There is clearly a need for unequivocal instructions to all branches of the security forces that any such conduct is unacceptable and that abuses will be punished," he noted, referring to reports of torture and use of excessive force on those who had been detained.
The high commissioner's comments were in support of a UN report presented to the Human Rights Council, which condemned Colombo for its slow paced approach to the investigation. "Party politics, including the balancing of power between the different constituencies of the coalition in the run-up to constitutional reforms, have contributed to a reluctance to address difficult issues regarding accountability or to clearly articulate a unified position by all parts of government," the report said.