Former Chelsea striker Didier Drogba believes Jose Mourinho has 'unfinished business' at Stamford Bridge.
The Portuguese boss spent three-and-a-half years in west London amid the most successful spell in the club's history, claiming two Premier League titles, two League Cups and the FA Cup.
With interim first team coach Rafa Benitez expected to leave Chelsea at the end of the season and Mourinho's future at Real Madrid uncertain after a woeful defence of their La Liga title, the two could be reunited this summer and Drogba believes the 50 year old is the right man for the job.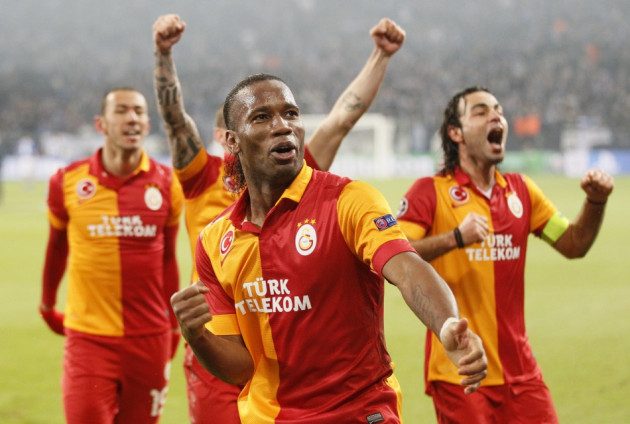 "He loves Chelsea and the fans want him back," Drogba said. "I think bringing Jose back is the best solution for the club. He is the right person to rebuild the team and give them the strength we had a few years ago.
"He is a winner. He is close to the players. He went to Inter Milan and he is at Real Madrid now, but he is still talking about Chelsea, so he loves the club.
"I don't think he has got over Chelsea and they have not got over him. When he came he brought success. We won two league titles back to back, playing great football, and the only thing he did not win was the Champions League. Maybe that is one of the reasons why he might want to come back. It is unfinished business."
Drogba and Mourinho go to battle in the Champions League quarter final first leg on Wednesday, when Galatasaray travel to the Bernabeu to take on Madrid, who haven't won Europe's premier club competition for 11 years.
The Ivorian was the linchpin of Mourinho's side at Chelsea, and after scoring the winning penalty in last season's Champions League final, achieved legendary status prior to his summer departure to Shanghai Shenhua.
However, his spell in China was cut short in January as Drogba moved to Galatasaray, who reached the last eight of the Champions League for the first time in 13 years while they lead the Turkish Super Lig by four points.
The 35 year old, scorer of 157 goals for Chelsea across an eight-year career, says that despite talks over a return to the Premier League side having broken down, he would be open to taking up a coaching position with the Blues in the future.
"I want to thank the Chelsea fans because they followed me in China and during this Champions League campaign, and it is nice they have not forgotten about me," he added. "We spoke about me coming back, but the idea was not explored enough.
"It would be nice to go back, not just as a coach but to help the club. I gave everything for this club, and they gave it back to me.
"When I go to the training ground I feel like I can walk around with my eyes closed and still know where I am going. But let me finish at Galatasaray first, and then we will talk."