DigixGlobal and TenX partner for gold token payments on Ethereum
There are plans to offer an exclusive TenX and Digix co-branded metal card as well.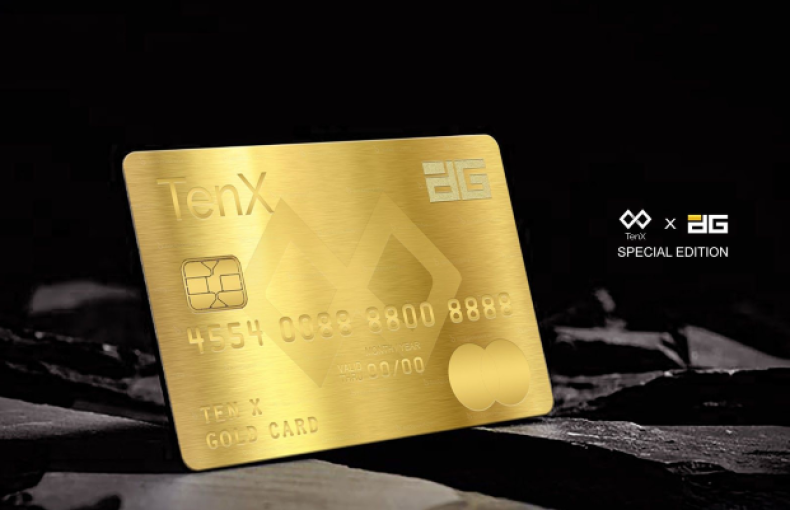 DigixGlobal, an asset tokenisation platform on Ethereum, and TenX, a payment platform for digital assets, are partnering to incorporate digital gold tokens (DGX) as part of a card roll out and to make them easier to spend via the TenX platform.
For TenX this means a cooperation on the card roll out and for Digix users this means they can use ​DGX ​gold​ ​tokens through the TenX payment system, said a statement. There are plans to offer an exclusive TenX and Digix co-branded metal card as well.
DigixGlobal turns physical bullion into standard Ethereum gold tokens. Every DGX will represent one gram of gold that sits in a vault located in Singapore, governed by Digix's Proof of Asset protocol.
TenX's mission is to make any blockchain asset spendable instantly, without charging any exchange or transaction fees; users download the free TenX app, create an account, fund it, order a card and they're ready to spend. Ethereum chief scientist Vitalik Buterin and Fenbushi Capital are investors in the project.
KC Chng, CEO of DigixGlobal said: "We are happy to work with TenX to integrate Digix Gold tokens for payments on the Ethereum Blockchain. We have a great working relationship ever since we co-launched ​Kovan​ (an ethereum public test net) earlier this year."
Paul Kittiwongsunthron, COO of TenX, said: "We are excited to partner with DigixGlobal and with it to offer an even wider field of usage for both, our existing users and the DGX holders. Many people love to own cryptocurrencies already, however the actual use or liquidation in the real world is challenging. This is an issue we are working to solve with TenX and our partnership with DigixGlobal takes us one step further."
TenX is offering a Token Sale at the end of June.
Disclaimer: The author owns a materially insignificant amount of ether, purchased to attempt to set up a smart contract using Mist. He holds no other tokens, takes no part in token sales or ICOs, and does not plan to.