Dillian Whyte is expecting a win for his domestic rival Anthony Joshua in his upcoming title unification fight with Joseph Parker on 31 March in Cardiff.
Joshua will defend his WBA, IBF and IBO titles while Parker will put his WBO belt on the line as the winner will not only keep their unbeaten record intact but also go one step closer to becoming the first heavyweight to hold all four major titles.
"AJ" is the heavy favourite for many leading up to the fight but Parker has not been completely written off either as he is more than capable of causing a major upset.
However, Whyte, who suffered his first defeat to Joshua back in December 2015, believes fighting in a packed Principality Stadium that last saw 78,000 fans attend the win over Carlos Takam will get to the New Zealander.
"It's a very big fight. It's two undefeated champions, they're both going to be hungry," Whyte told iFL TV. "But I just think Joseph Parker isn't used to fighting away, he hasn't had any really big fights.
"He's going to go to Cardiff in front of 80,000 or 90,000 people, they're going to swallow him up. When he comes out, they're going to be saying 'AJ, AJ'. I think he's going to fall in the lights."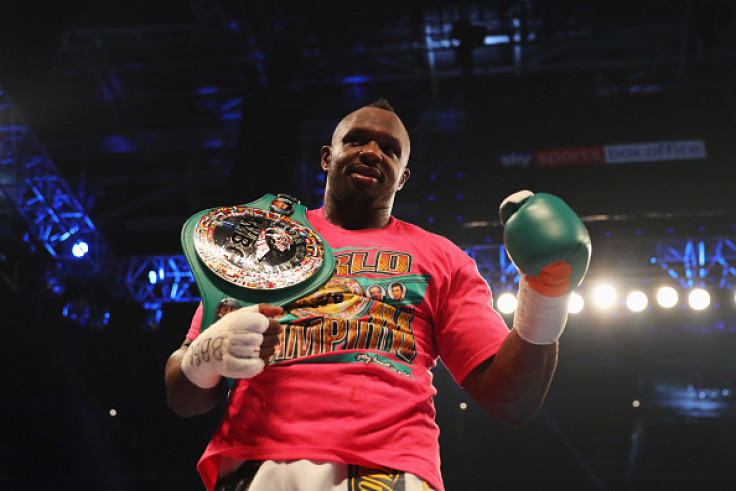 The Port Antonio native added that Parker has two major problems that will result in his downfall against Joshua and predicts the fight will last just six rounds in Joshua's favour.
"Parker's got two problems. He's a come-forward fighter and he ain't got a good defence," he said.
"He hasn't got a lot of power. Quick hands but not enough power so I think he will struggle there because Joshua likes come-forward fighters and Parker will be falling into punches.
"I think AJ will step back and look to land straight right-hand, left-hook and I think he'll have a lot of problems with that. I think [the fight will last] about six rounds because Parker's movement and hand-speed may cause him a couple of problems early."