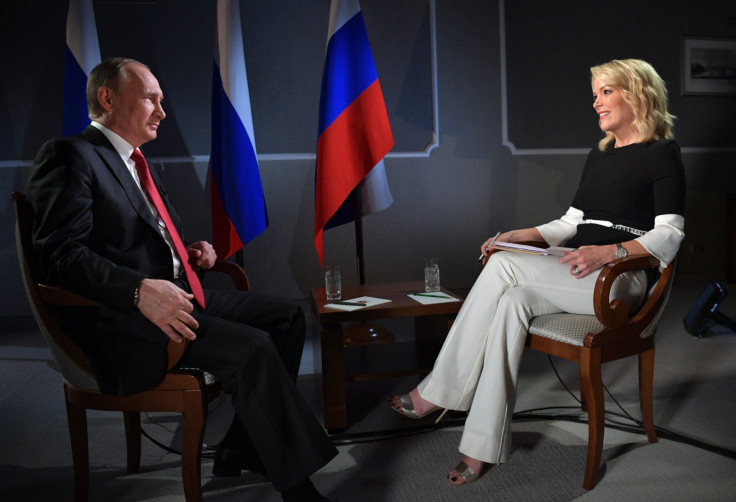 Film director Oliver Stone has criticised TV presenter Megyn Kelly for her interview with Russian President Vladimir Putin on Sunday night (4 June).
He said it was clear that Kelly "didn't know her stuff" when she questioned the Russian leader and that her interview "became machine-gun like" on her new TV show Sunday Night with Megyn Kelly.
"I think she was attractive and she asked hardball questions, but she wasn't in position to debate or counter him, because she didn't know a lot of things," Stone said.
Putin was combative when Kelly asked him about Russia's alleged hacking in the US presidential election. Stone said Kelly was "mistaken" when she asserted that the US intelligence agencies had uniformly concluded that Russia had interfered in the election.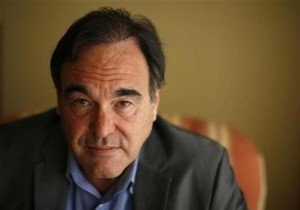 James Clapper, the former director of US national intelligence, said that all 17 intelligence agencies agreed on Russia's involvement during his Senate testimony, according to a report produced by independent organisation Politifact.
Stone has interviewed many controversial leaders, including Fidel Castro and Hugo Chavez, and has produced a documentary on Putin's version of events in Ukraine.
He recently conducted an extended interview with the Russian leader, which will air next week on Showtime and will be broadcast in four segments.
In a clip shared before the interview release, Stone tells Putin: "You have a lot of discipline, sir...You are an excellent CEO. Russia is your company."
Never one to shy away from controversy, the Russian president tells Stone in the clip "I don't have bad days because I am not a woman."
"I am not trying to insult anyone. That's just the nature of things. There are certain natural cycles," the president says in the interview.
He also tells Stone that he would never shower next to a gay man as he would not want "to provoke him".
One critic, Marlow Stern in the Daily Beast, described the interview series as "a wildly irresponsible love letter" to Putin.
"Stone is less invested in investigating Putin than he is in re-narrativsing the history of American dominance in the post-Vietnam era," a review in Variety read.
When asked about Stone's comments, NBC News President Noah Oppenheim said "no one here is interested in Oliver Stone's unsolicited thoughts on Megyn Kelly's appearance or his ill-informed opinion of her journalism".
"But so long as we're offering each other professional feedback, please let him know I don't think he's made a decent movie since the early '90s," he added.