'Take a pill': Putin slams claims of US election hacking and Russian meddling as 'some kind of hysteria'
'Give them a pill, really, honestly,' Putin said during the St. Petersburg International Economic Forum.
President Vladimir Putin has again dismissed claims of Russian interference in the US 2016 presidential election and allegations of collusion with Trump's campaign, saying the links amount to "some kind of hysteria".
During a wide-ranging panel discussion at the St. Petersburg International Economic Forum on Friday (2 June), American journalist Megyn Kelly questioned Putin whether reported private meetings between Russian officials and Trump's campaign team resulted in a secret deal.
"I didn't know anyone was meeting anyone," Putin said. "It just some kind of hysteria and just doesn't stop. Do we need to give you a pill? Does anyone have a pill? Give them a pill, really, honestly. It's surprising."
Putin's comments drew laughter from the audience as well as Indian Prime Minister Narendra Modi seated next to him.
The FBI is currently investigating possible ties between Trump's team and Moscow, and alleged Russian meddling in the November election.
Reports recently emerged that Trump's son-in-law and top adviser Jared Kushner discussed creating a secret line of backchannel communications between the Trump transition team and the Kremlin during a meeting with the Russian Ambassador Sergey Kislyak in December 2016.
"Should we not talk about improving tensions?" Putin asked. "What should an ambassador do? That is his job. That is why he gets paid. He should hold meetings, discussing current affairs."
In January, US intelligence agencies assessed that Putin ordered a complex "influence campaign" designed to denigrate former Democratic candidate Hillary Clinton, undermine American democracy and help Trump win the presidency.
Putin, however, slammed the report claiming there was no concrete evidence of Russian hacking.
"Have you read those reports?" Putin asked NBC's Kelly. "I have read those reports. And even in them there is nothing specific! There are only assumptions and conclusions on based on suppositions. If there was something specific, we'd have something to talk about. But where's the name and address?"
When questioned about digital "fingerprints" that could constitute as credible evidence such as IP addresses that US intelligence and security experts have linked to Russian hackers, Putin ridiculed it as absurd.
"What fingerprints?" Putin asked sarcastically. "Hoof prints? Horn prints? Technology experts can invent anything and put the blame on anyone.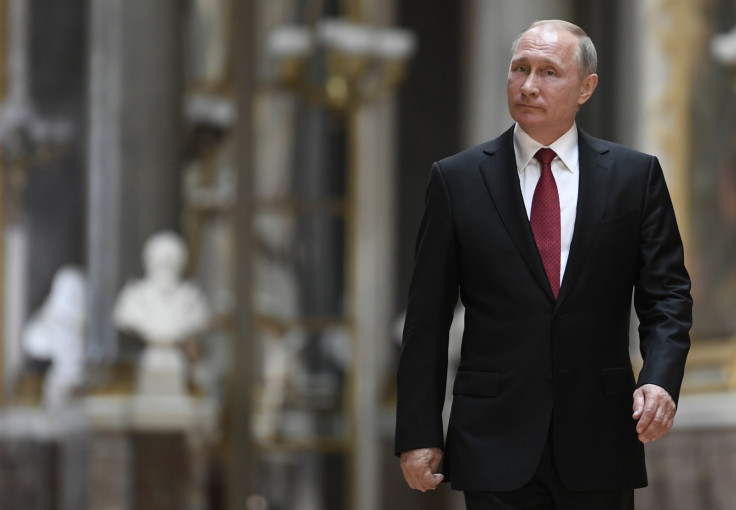 He added that the intense focus on the possible Russian-Trump ties and election hacking claims reminded him of "anti-Semitism."
"It reminds me of antisemitism - the Jews are to blame for everything. You know, if a moron can't do anything for himself - the Jews are to blame. But we know what such sentiments lead to - it doesn't end in anything good," he said.
Earlier this week, Putin reiterated that the Kremlin played no role in the hacking of the Democratic National Committee, but suggested that private, "patriotically minded" Russian hackers might have done so.
"Hackers are free people, just like artists who wake up in the morning in a good mood and start painting," Putin told news agencies in St. Petersburg, the Associated Press reported. "The hackers are the same, they would wake up, read about something going on in interstate relations and if they have patriotic leanings, they may try to add their contribution to the fight against those who speak badly about Russia."
© Copyright IBTimes 2023. All rights reserved.