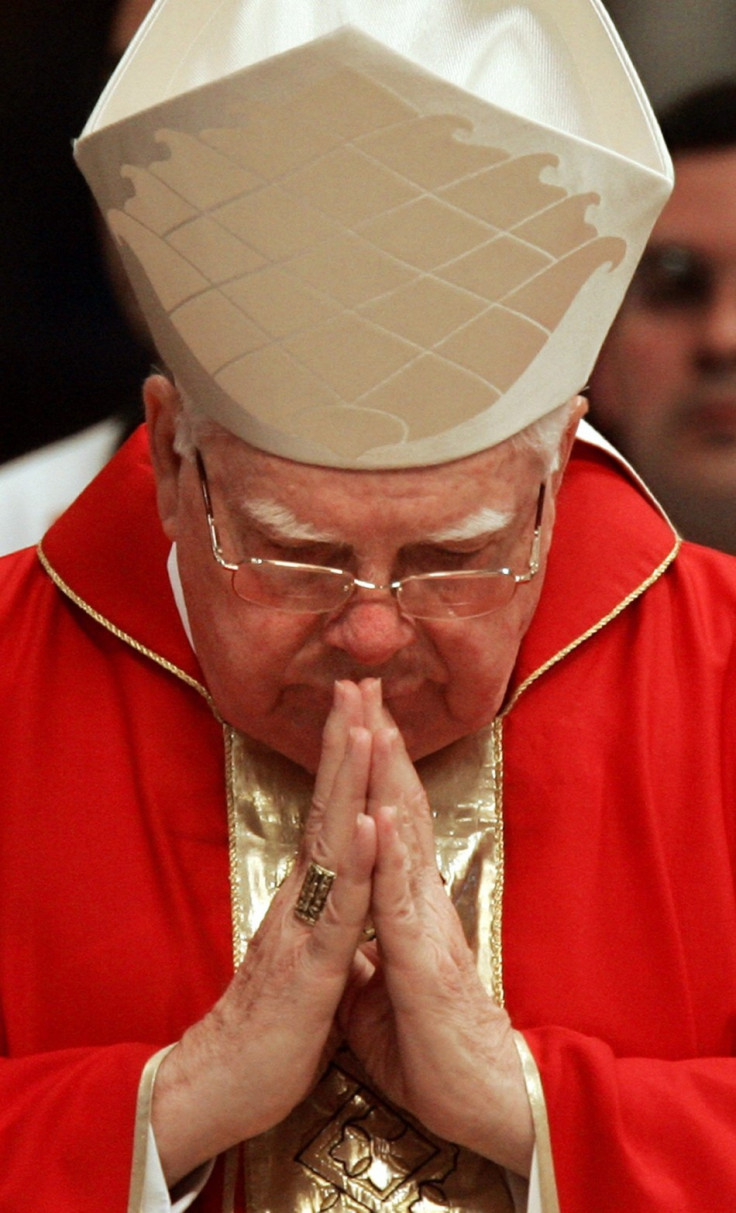 A disgraced former archbishop of Boston who resigned in 2002 following a scandal involving the sexual abuse of children by priests has retired from his job as head of a major Roman basilica.
The Vatican said in a statement on Monday that Pope Benedict XVI had accepted the resignation of Cardinal Bernard Law from his role of archpriest of St. Mary Major basilica.
Law's 2004 appointment as the archpriest of one of Rome's most important basilicas had been met with harsh criticism by victims of sexual abuse from priests who feel that bishops who covered up for paedophile priests should be punished, not rewarded.
Law was named in hundreds of lawsuits which he was accused of failing to protect children from known child molesters and for transferring priests accused of sexual abuse from parish to parish rather than remove them or reporting them to the police.
Law, who turned 80 earlier this month, would no longer be able to vote, as part of the College of Cardinals, for a new pope. The news was announced by the Vatican in a two-line statement which said how Benedict had appointed Spanish Monsignor Santos Abril y Castello as his replacement.
"With all due respect, society has not lost a great protector of children. Bernard Cardinal Law should return to Boston and address the clergy sex abuse victims who he let be sexually molested while he was cardinal," said attorney Mitchell Garabedian, an advocate for clergy sex abuse victims.
"Bernard Cardinal Law turned his back on innocent children, acted immorally, and should be held accountable," Garabedian said.
After 18 years leading the nation's fourth-largest archdiocese, Law resigned in 2002, having asked Pope John Paul II twice before receiving permission to step down.
Ten months after he left office, Law's successor, now-Cardinal Sean P. O'Malley, helped broker an $85 million (£55 million) settlement with more than 550 victims of paedophile priests.
To date, U.S. dioceses have paid out nearly $3 billion (£1.9 million) in settlements to victims and other costs.