A top Vatican cardinal, who was dismissed by Pope Francis about two weeks ago, has alleged ill-treatment and said that the Pope's decision was "unacceptable".
Cardinal Gerhard Muller, the former head of the Congregation for the Doctrine of the Faith (CDF) — Vatican's doctrinal office, said the Pope did not give any reason for his dismissal like he did to many others in the recent past.
Muller reportedly told German newspaper Passauer Neue Presse in an interview that the Popetold him during a brief meeting on 30 June that his contract will not be renewed. The contract was due to expire in the next two days.
"I cannot accept this way of doing things. As a bishop, [the Pope] cannot treat people in this way," Muller told the paper.
"He did not give a reason. Just as he gave no reason for dismissing three highly competent members of the CDF a few months earlier."
It was not clear what could have prompted Muller's ouster. The Pope is under immense pressure following the indictment of Cardinal George Pell in sex abuse cases in Australia. The Pope has been criticised for having the wrong people in top Vatican positions.
Muller, who was appointed by Francis' predecessor, Pope Benedict XVI, has been at odds with the Pope on various issues. The cardinal has, on some occasions, even made his opposing views public.
A conservative, Muller, was widely seen to be resistant to the Pope's attempts to open up the church's teaching. Their views mainly differed on issues pertaining to communion for divorced and remarried Catholics.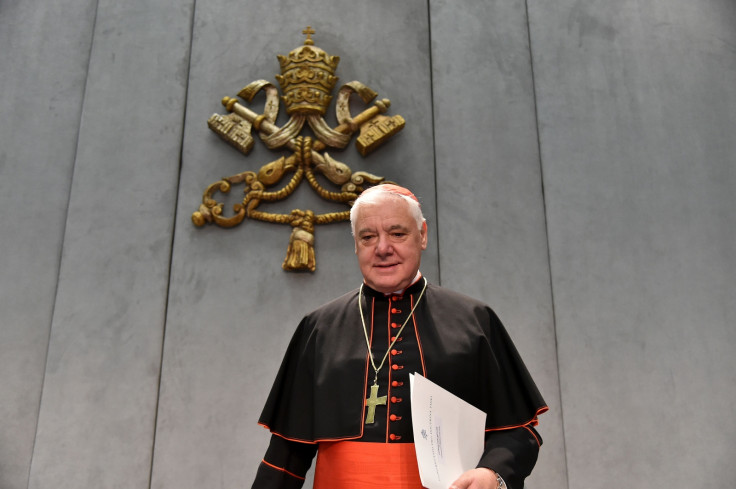 Although Muller has been removed as a Vatican official, he continues to be a cardinal of the Catholic Church. He was replaced by Monsignor Luis Francisco Ladaria Ferrer, a Jesuit and current second in command for the Vatican's doctrinal watchdog, CNN reported.
The news channel added that the Vatican Press Office denied making any comments on the changes. "It was a private meeting with the Pope. We have no comment," Greg Burke, director of the Vatican Press Office, said.
Meanwhile, Muller also alleged that the church was not applying its own teachings within the organisation.
"I have said this before — the church's social teaching must also be applied to the way employees are treated here in the Vatican," Muller told the German daily, apparently hinting at a disconnect between the Pope's teaching and its implementation.
"Although he is conservative, Muller never openly criticised the Pope for doctrinal matters," Vatican expert Andrea Gagliarducci of Catholic News Agency told CNN. "The issue is the way in which he was dismissed," he added noting that "there were many cardinals criticising Benedict XVI and John Paul II at the beginning of their pontificates. No Pope pleases everyone."