Cardinal George Pell, due to be tried in an Australian court on historical child sex abuse charges, arrived in Sydney on Monday (10 July). The court trial is scheduled for 26 July.
Pell, who has denied all the charges, was escorted by security at the Sydney airport and was whisked away to a waiting car, according to Australian Broadcasting Corporation (ABC).
Following his arrival in Sydney, a spokeswoman issued a statement saying that the Cardinal's return should come as no surprise and added that Pell will make no comments for now.
"When he was told of the charges by Victoria Police, Cardinal Pell said in Rome he totally rejected the allegations, was completely innocent of the charges and would return to Australia to vigorously defend himself and clear his name," the statement read.
"Cardinal Pell will not be making further comment other than to say he is grateful for the numerous messages of support he continues to receive," it added.
Pell was reportedly seen in Singapore over the weekend, from where he has travelled to Australia. The spokeswoman explained that he had staggered his journey over "several days" in accordance with doctors advice to avoid long-haul flights.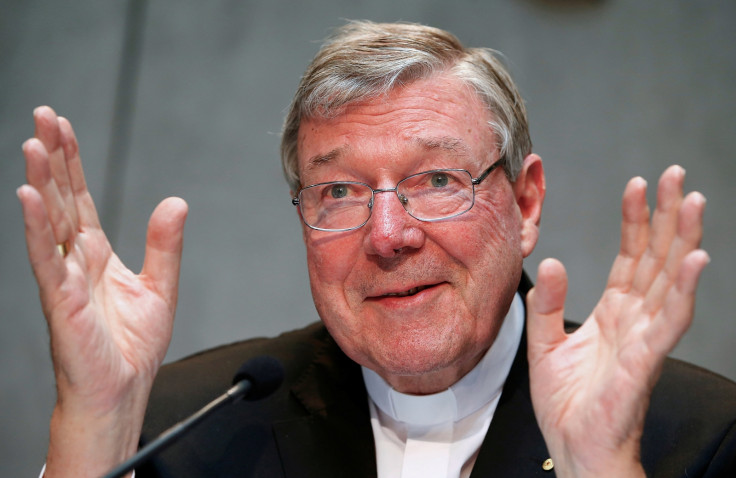 Australian police had announced late in June that they will charge Pell – Australia's highest Catholic official and chief financial adviser to Pope Francis – with historical sexual abuse charges.
He has become the highest ranking priest from the Vatican to have been charged in the sex scandal that has brought huge embarrassment to the Vatican community.
However, Pell appeared before reporters on 29 June and denied the allegations, calling the act a "relentless character assassination".
He also assured that he would return to Australia to face charges and said he was taking a leave of absence as the Vatican's finance czar.
Victoria Police Deputy Commissioner Shane Patton had told reporters that the charges against the Cardinal involved multiple complainants.
The "process and procedures" being followed had been the same as those applied "in a whole range of historical sex offences, whenever we investigate them", Patton reportedly said at the time.
Adding to the Vatican's embarrassment, police busted a drug-fuelled gay sex orgy in another high-ranking Cardinal's apartment in the holy city about a week after Pell's formal indictment.
The priest allegedly involved is believed to be serving as a secretary to cardinal Francesco Coccopalmerio, Pope Francis' personal adviser.