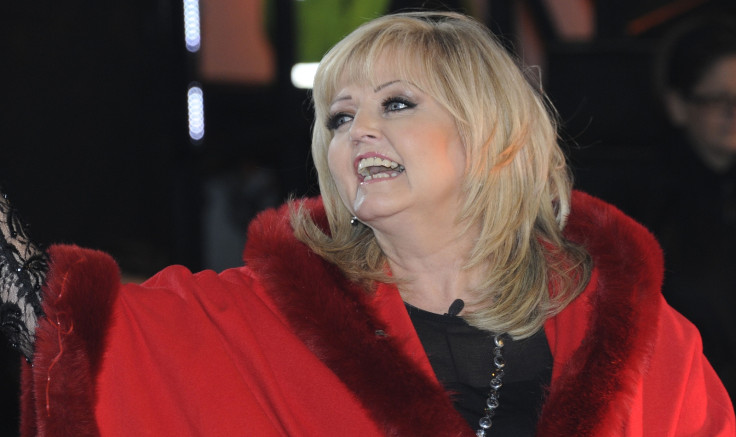 Coleen Nolan broke down in tears on Loose Women on 27 March, after revealing her elder sister Linda has incurable breast cancer.
The 52-year-old panellist made her return to the ITV talk show after an extended break before announcing the heartbreaking news. Opening up about her sister's health, she explained how Linda, 58, discovered she had the disease after breaking her hip in an accident at home.
Struggling to contain her emotion, she said: "This is so hard. It's difficult to know where to start... they found secondary cancer in Linda."
Linda had previously battled breast cancer but had been in remission for six years. The family lost sister Bernie to breast cancer in 2013 after she had suffered from the illness twice, with the cancer returning in October 2012.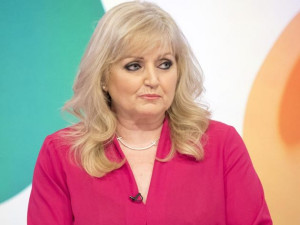 Linda – who lost her husband Brian Hudson to skin cancer in 2007 – was first diagnosed with the disease in 2006. The following year she was also diagnosed with cellulitis in her arm.
Coleen divulged that her sister's diagnosis came less than three weeks ago, explaining: "They found a cyst attached to where the break was and it was earth shattering for us initially. She's incredible."
The TV personality also stated why she took time off work, adding: "She didn't want anyone to know. We all had to get our heads round it and she's not ready to talk about it yet. With her blessing she wanted me to talk about it today."
She went on to reveal that the cancer was "not curable" but insisted that Linda is not dying.
She continued: "The positive thing is, although it is not curable, it is treatable and it hasn't spread anywhere else. Linda wants to get it across she isn't dying of cancer because it is treatable and she could have years, so we have to focus on that."
Due to the stress over her sister's health, Coleen developed a painful allergic reaction, but told the audience that she doesn't want any sympathy. While she discussed her health issue, a photo of her swollen and red face was shown on the screen behind her.
She explained: "Because of all that, I got a stress-related allergy, so I got taken to hospital because they were frightened with anaphylactic shock and I thought, 'Nobody wants to see that on the telly.'
"I'm not sitting here saying feel sorry for me because Linda is going through a lot more stress, physically and mentally than me."
Coleen also claimed that the Nolan family stand united in a bid to support Linda through the ordeal, adding: "We messaged each other and said, I remember getting a message from my older brother saying, 'Oh God, here we go again, but we'll do it.'"
She continued: "And we will, we'll fight as a family, so if there's weeks I'm not here because Linda and the family needs me, I'm very privileged to have a job where I can do that because some people don't...
"Linda is obviously having terrible down days but the majority of the time, she texts as soon as she gets any information.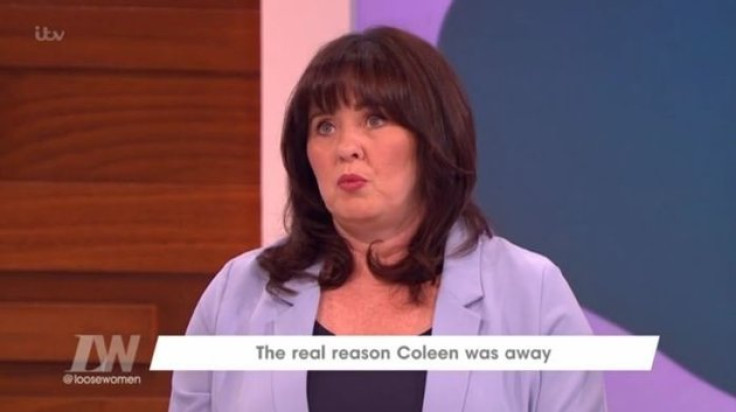 "I think the thing that broke my heart was she sent a text – it seems weird, but we're such a big family – was at the end of it she put 'I'm so sorry, I feel so guilty to put you all through this again.' We'll all go through it together."
Irish girl group The Nolans shot to fame in the late 1970s and five of the sisters – including Linda and the late Bernie – became regular guest performers on numerous television shows in the UK in the 1970s, supporting Frank Sinatra on his 1975 European tour. They are best known for their huge 1979 hit I'm In the Mood for Dancing.