Things are taking a rather serious turn for Michelle Fowler in EastEnders – on the week of 27 March – as the truth about her secret affair with Preston comes to light.
The timing also couldn't be worse for the family since Michelle's own niece Bex has recently started dating the teenager. As it stands, Sharon Mitchell is the only one who knows that Michelle's relationship with the young boy is the real reason she fled to Florida.
In the meantime, oblivious Bex has started up a relationship with Preston and is now his official girlfriend. The secret soon gets out and Stacey is left to comfort her step-daughter and pick up the pieces as Michelle leaves behind a trail of destruction.
Tonight's episode (27 March) will show how Michelle has reached breaking point and fears the consequences of her recent actions. She struggles to cope with the pressure as she grows jealous of Preston and Bex's blossoming romance, even telling a confused Martin that he might not be right for his daughter.
Despite Michelle's warning, a supportive Martin asks Bex to be careful. Speaking of the storyline, Jenna Russell – who plays Michelle – said that her character is not coping well about the whole Preston and Bex situation.
She said: "She's coping terribly. She's like one of those people in a circus balancing plates on poles, she's trying to keep one going, and that's fine, and then trying to keep another going... She's just running around trying to put out little fires and not actually managing well at all.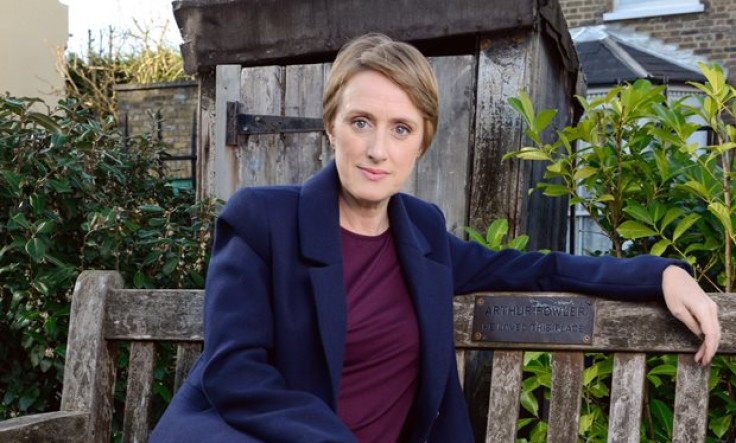 "Things would be very different if she had Sharon with her because she would have someone to talk to and someone to help her manage the situation. Michelle really would like Preston to go but she doesn't know how to do it, because she hasn't got the money to pay for his flight back.
"The situation with Bex is awful, but in order to keep Bex away from Preston she'd have to tell her the truth, and she can't do that. She's trying very hard to manage the situation but obviously she's not managing the situation at all," she said.
She also revealed what Michelle really thinks about Preston's relationship with Bex, adding: "Michelle knows he says that to get at Michelle.
"She knows he's enjoying the fact that he's playing her. I don't think she's jealous of their relationship. That might play a little part of it somewhere in the back of her head, but it's much more to do with the fact he's brought an innocent into their messed up relationship and Michelle wants to protect her."
And Michelle isn't taking care of her well-being in the situation. Russell added: "It's very overwhelming. Michelle is seeking solace in the bottle and sleeping pills – she's numbing herself but it's a temporary fix. She's just trying to switch her brain off at the end of the night."
EastEnders continues tonight at 8pm on BBC1.