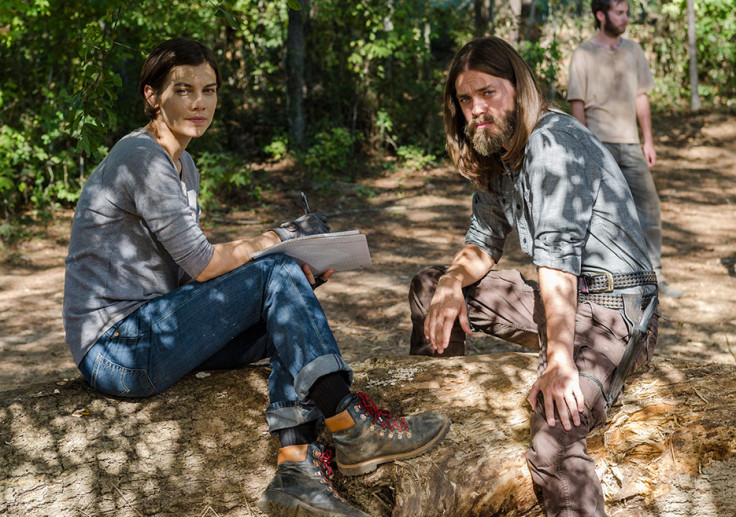 The Walking Dead has released some snippets that will no doubt entice fans towards the next instalment following the mind-boggling three different story strands last night (26 March).
After letting the latest episode really sink in, we can enjoy what is to come in the next offering of the zombie apocalypse series, with the first being a 30-second promo trailer for what we can expect in seven days' time.
Viewers are anticipating a showdown between Rick and Negan this week when the final episode of season 7, The First Day of the Rest of Your Life, gets underway.
AMC's two new trailers involve The Alexandrians retooling for a potential all-out mission to finally take down Negan after his brutal killings of cast favourites.
Ezekiel tells Morgan: "Join us on this journey, to create an alliance. Fight with us, and we shall defeat them so that no-one will suffer under their capricious malevolence ever again."
It may not come as a surprise that the one-step-ahead Negan is fully aware that The Alexandrians are coming for them. He even drops in on Sasha in a bid to get the upper hand. When Sasha tells him, "No one has to die," he sternly replies: "You are wrong." Yikes.
Lennie James, who plays Morgan Jones in the series, recently divulged that there are some spine-tingling scenes to come. He said of the final episode: "For me, there's two moments in the script where I jumped up and down like a giddy schoolboy. Not just at the excitement of being part of the scenes that I was reading, but just in how exciting it's going to be if we pull it off.
"Considering one of those points when I jumped up and down like a giddy schoolboy, I was on an airplane, you can get some kind of sense of just how into it I was and how exciting it must be, because I did attract a little bit more attention to myself than I'd intended. It's an exciting episode in keeping with our tradition of leaving our fans with a bang in our season finales."
Despite TWD's season 7 failing to match viewership ratings that previous seasons received, the creators and producers have promised that the show will continue beyond season 8.
Writer Scott Gimple told fans at the PaleyFest panel: "The end of this season is very much the end of a chapter... It's about setting up this gigantic, epic tale to come — not only in Season 8, but beyond."
The Walking Dead season airs in the US on AMC 2 April and in the UK on FOX the following night.