India is gearing up to celebrate the festival of light — Diwali — on 30 October. Considered as the celebration of victory of good over evil, the day is a big occasion for Hindus across the world. Hindus follow the lunar calendar in deciding the date of the festival of lights and this year it falls on Sunday, 30 October.
Also known as Deepavali, (which means lighting up lamps), it is the embodiment of India's rich cultural heritage and spiritual richness. The complete festival is spread across five days starting with Dhan Theras, Narak Chaturdasi, Diwali, Goverdhan Pooja and Bhratri Dooj.
Celebrations begin with Dhan Teras or Dhanwantari Triodasi, which is considered an auspicious day to buy gold and other precious metals. The second day is Narak Chaturdasi, the day when Lord Krishna destroyed the demon Narakasur and made the world free of his evils. The third day is Diwali. Traditionally, the day is celebrated by lighting up the house with earthen lamps and worshiping the god of knowledge, Ganesha, and the goddess of wealth Lakshmi.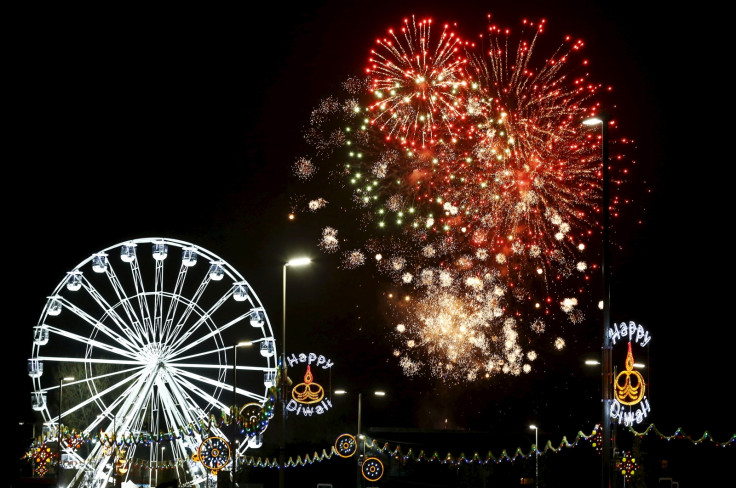 People also distribute sweets and gifts and do charity, as the aim of the festival is to spread joy among others by brightening their lives. The celebration, however, is incomplete without bursting firecrackers in the evening when the sky dazzles with colourful fireworks.
Legends and mythology
Every festival of India has an interesting mythology behind it. Diwali's mythology dates back to ancient India to the era of truth (Satya Yuga). According to legends, Lord Rama, along with his wife Sita and brother Lakshman returned to the kingdom of Ayodhya after defeating the ten-headed demon Ravana. The people of the kingdom welcomed the trio by lighting earthen lamps. Hence, the day is celebrated to commemorate the arrival of happiness and joy and the victory of light over darkness.
How to celebrate the festival
Traditionally, lamps are lit in every nook and corner of the house. Hindus decorate their houses with flowers and decorative lights and wear new clothes before worshiping Ganesha and Lakshmi in the hope that the year will light up their lives with knowledge and wealth.
Hindus believe that on this auspicious day, Lakshmi, the goddess of wealth, enters their homes and brings good luck and prosperity. Hindu women prepare mouth-watering delicacies including sweets and snacks. People greet each other by distributing sweets.
Later in the evening firecrackers take centre stage and entire neighbourhoods can be seen bursting them.
IBTimes UK wishes a 'Happy Diwali' to everyone.