The Indian festival of Diwali, also referred to as the Festival of Lights, is quickly approaching. Diwali has significance to Hindus, Sikhs and Jains in India, making it the most widely celebrated festival in the country.
However, the festival has now become popular throughout the rest of the world as well. Fireworks and colourful floor art (rangoli) have attracted the interest of people from a number of countries and religions, with Diwali events held in abundance across continents.
This year, Diwali will be on 30 October (Sunday).
In the UK, Indians make up the second largest foreign-born population. Therefore, it is no surprise that Diwali is celebrated in huge numbers across the country – with Indians and non-Indians alike participating in the festivities.
IBTimes UK rounds up everything you need to know about celebrating the Festival of Lights in 2016.
What is Diwali?
Diwali is believed to mark new beginnings and a renewal of commitment to family values. It also represents the triumph of good over evil and light over darkness, with the word 'Diwali', or 'Deepavali', meaning 'a row of lamps'.
Popularly known as the Festival of Lights, houses, shops and public spaces are illuminated with small earthenware oil lamps (diyas) during the period of Diwali. Fireworks displays are the most common tradition of the festival and light up the skies for hours every evening in the run up to Diwali.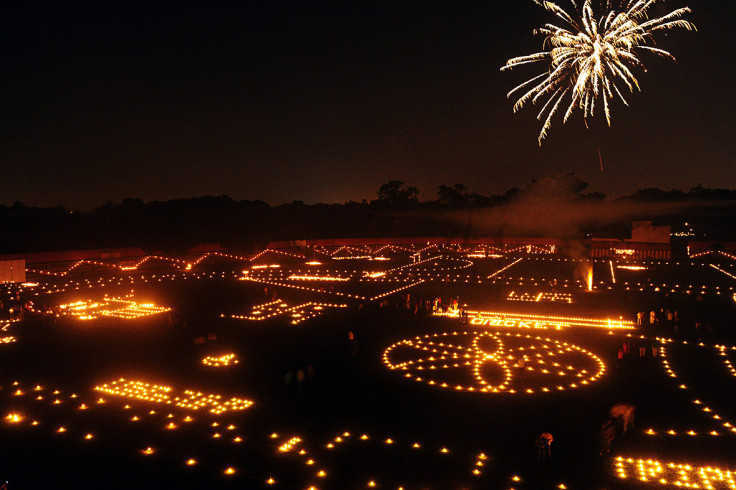 Where can I celebrate Diwali in the UK?
London
Diwali on Trafalgar Square
Every year, the Mayor of London and the Diwali in London Committee put on an incredible Diwali celebration in Trafalgar Square. The event has previously attracted more than 20,000 visitors as the square comes to life with colour, music and dance performances from India.
Attendees will have the chance to taste spices and flavours from India, as well as purchase Indian crafts as gifts for friends and family during the festive season. You will also have the chance to immerse yourself in the Indian experience through making traditional diyas, learning how to dye a sari, trying your hand at some Bollywood dance moves and having your hands painted in henna.
When: 16 October 2016 (Sunday), 1pm until 7pm
Where: Trafalgar Square, London WC2N 5DN
Price: Free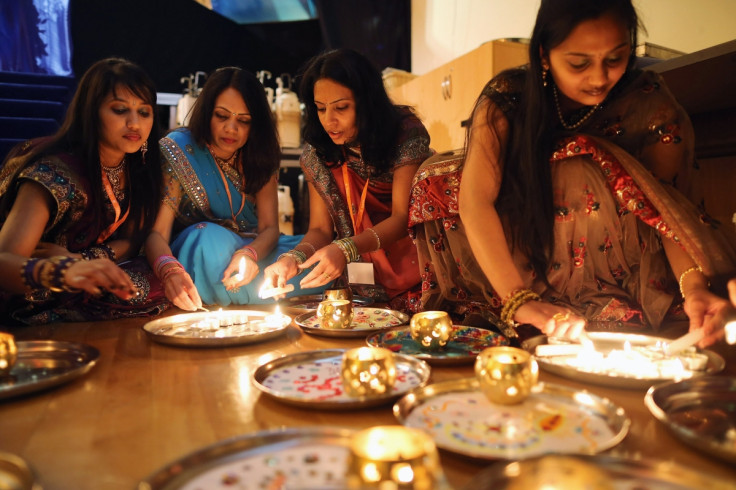 Leicester
Some say that Leicester hosts the largest Diwali celebrations outside India. This year's Diwali events are expected to see more than 100,000 taking part.
Switch-on of Diwali lights
Every year, Leicester turns on the Diwali lights to line the Golden Mile in Belgrave. This year, businesses in Belgrave are being encouraged to join in the festivities by displaying Diwali decorations.
"The event has grown over the years and is now regarded as one of the major festivals for Leicester," City Centre Director Sarah Harrison told the Leicester Mercury. "To ensure the festival is fully inclusive, we want to encourage businesses in the city centre to engage in the festival celebrations and link to the Belgrave Road."
The switch-on event will also host a Diwali Village on Cossington Street Recreation Ground, with stalls and activities. Artists Squidsoup and Phoenix are coming together to showcase their outdoor light artwork, Ocean of Light, which will reflect the meaning of Diwali.
When: 16 October 2016 (Sunday)
Where: Golden Mile, Leicester
Price: Free
Diwali day on Leicester's streets
On 30 October, Diwali day, the street will be closed to traffic and thousands of people will be invited to celebrate the Festival of Lights as a community. The night will end in a firework display.
Throughout the Diwali season, the New Walk Museum will also host an exhibition about the story of Diwali in Leicester. Art workshops and activities will also be taking place at the museum for children.
When: 30 October 2016 (Sunday)
Where: Golden Mile, Leicester
Price: Free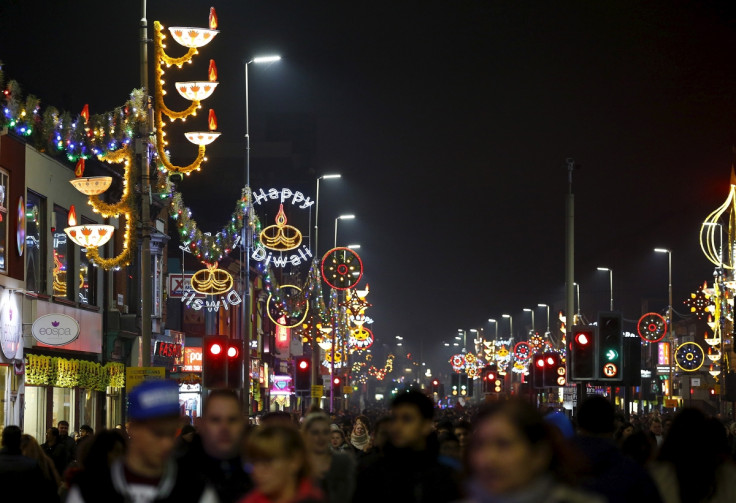 Birmingham
Birmingham's large and bustling Indian community puts on grand Diwali events every year.
Fireworks and Diwali lights switch-on
This annual event, similar to Leicester's, sees people gather for a fireworks display and the switch-on of Diwali lights.
An Indian-themed funfair will see food from all over the subcontinent, as well as fun activities for families to enjoy together. Musicians will also ensure that the event has Indian-themed background tunes to add to the festive feeling.
The event is being organised by Soho Road Business Improvement District (BID), which consists of 650 independent businesses. BID Chairman Dipak Patel has promised that this year's event will be "bigger and better than ever before".
When: 16 October 2016 (Sunday), 12pm until 6.30pm
Where: Soho Road, Handsworth
Price: Free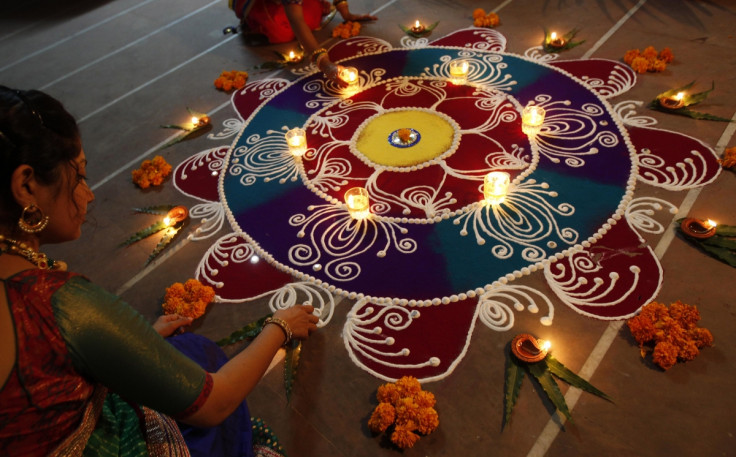 Nottingham
This year, Highfields Park will see a number of free events across two days to celebrate the Festival of Lights. Attendees will also have the opportunity to make floating lotus flowers, the traditional flower associated with Diwali, which will then be added to the light installation on the lake.
When: 15 and 16 October 2016 (Saturday and Sunday)
Where: Highfields Park and Lake, University Boulevard, Nottingham NG7 2RD
Price: Free