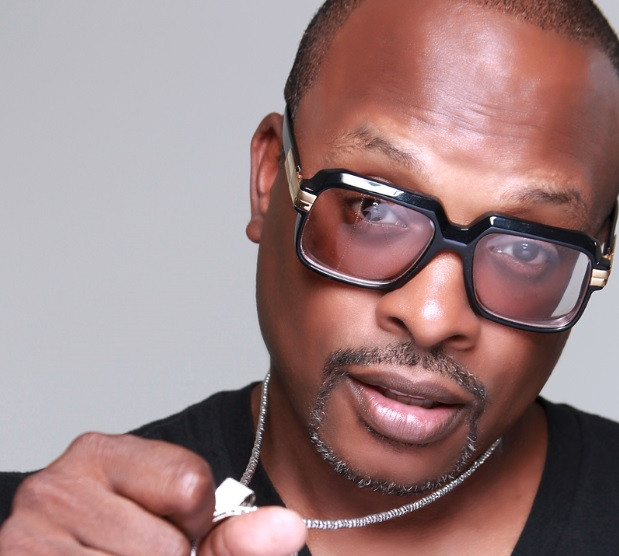 When Will Smith confirmed that he and longtime musical partner DJ Jazzy Jeff would soon be embarking on their first-ever concert tour as DJ Jazzy Jeff & The Fresh Prince, word spread fast.
Talking to Ellen DeGeneres back in October, Smith's reasoning for having never toured with his Fresh Prince sidekick was simply more to do with not having had the chance than anything else, due to his rigorous acting schedule on the hit TV series The Fresh Prince of Bel Air.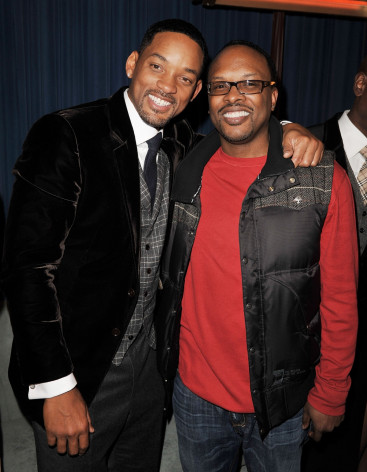 The duo released five albums – the first being 1987's Rock The House – before taking a hiatus in 1993, as well as being the recipients of the first ever rap Grammy Award for their song Parents Just Don't Understand in 1989. Jazzy Jeff confirmed to IBTimes UK that the tour is happening.
"Yes, we're going on tour," Jeff excitedly states. "You know what? It was almost like he just threw it in the atmosphere and people lost it, so now we're working everything out."
Not completely sure whether or not the tour will be a world tour or just local to North America, Jeff recalls the conversation he and Smith had that birthed the tour idea, and it wasn't as complex as you might think. "I'm always on tour," he explains. "I joke with Will regularly. One day he just asked me 'Are you ready?' I laughed at him and said 'The question should be, are you ready? I'm already out here. I'm waiting on you to join me.'"
The duo, who met in 1985 when Jeff was missing a hype man at a house party in Philadelphia so Smith decided to fill in, will be performing some their greatest hits as well as new material. In October Smith revealed his first piece of new music since releasing his 2005 album Lost and Found. A remix to Bomba Estereo's Fiesta, he just put it out on the internet, much to the excitement of Jeff.
Looking for gold
"I was actually really excited when he released the record. More so for the fact that he just put it out. I was just like, 'Oh my God you did it! You didn't make this grand announcement.' I just looked on the internet and there it was. I told him: 'That's what you're supposed to do. That's exactly what you're supposed to do!'
"He was so excited that people liked the record. He loved that people were excited because he was doing something again. I think that's what started the whole ball rolling with the tour and the new music."
So far, Smith has admitted to recording around 30 songs, with "six or seven that I really, really like". While having not heard much of the material yet, Jeff revisits a conversation he had with his rapping partner about his new music.
"I suggested he record everything that he can. I told him that a lot of what's inside of him is what he wants to say. It may take 30 records to get it out, to get to it but you've got to dig through the trash to get to the gold. Now I'm not saying that the records are trash but you've got to dig through everything to get it out. You don't think that the very first record you do in the studio is going to be the one, sometimes you gotta dig to get to the one, and it's really helping him to adopt today's philosophy on music."
Studying a new playbook
In an age where artists drop new projects – be it mixtapes, EPs or albums – on a regular basis, it's easy to chalk up an extensive back catalogue of material. It's all about the now. If an artist doesn't release anything within six months of their last offering, fans lose interest. It's a fickle industry and Jeff knows this. And while Smith has never suffered from a lack of relevance – due in part to his flourishing acting career – it's a new day, and Jeff made sure his friend was aware of the new playbook.
"One of the things we talk about is the fact that I have an entire recording studio in my room, right now. Everything that I have in my room right now is what I have in my big studio at home. It travels all around the world with me. I am never at a place that I can't make something. [Will and I] never had that. We'd have been on our 50th album by now if he could have just come in a hotel room and I could have set the mic up, he could have done his verse, I could have mixed it, and I could have played it that night wherever I was DJing.
"We never had that! So I made it my mission to make sure that he understands that you just do it, you literally just do it. You don't need permission from the label. This piece of equipment doesn't need to be set up, that piece of equipment doesn't need to be set up, if you hear something and you like it, write to it, record it, figure out if you want to make it better, and then just put it out."
---
Will Lavin is a hip-hop music and lifestyle Specialist of 10 years. A 2015 IMC Award winner, he's written for publications such as VIBE, XXL, Complex and Blues & Soul. He's worked with artists such as Chaka Khan, Timbaland, will.i.am. and Chris Brown. He also runs illwill.co.uk.
---