Will Smith and Jared Leto worked together for months on the upcoming supervillain team up flick Suicide Squad and yet the I Am Legend actor claims that he "never actually met Leto". Confused? Check out what Smith had to say about his co-star in a recent interview.
Smith was on the Beats 1 radio show to promote his big musical comeback and ended up sharing some interesting details about Leto's "method" approach to The Joker's role. "I've never actually met Jared Leto," admitted Smith. "We worked together for 6 months and we've never exchanged a word outside of 'Action!' and 'Cut!' We've never said 'Hello,' we've never said 'Good day.' I've only ever spoken to him as Deadshot and him as the Joker. I literally have not met him yet. So, the first time I see him will be 'Hey, Jared. What's up?' Not a single word exchanged off camera. He was all in on the Joker... I'm looking forward to meeting him."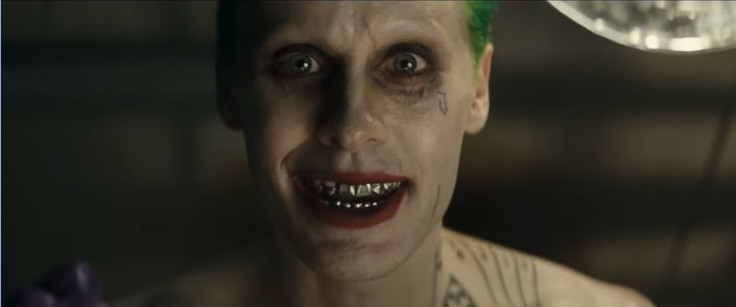 In an earlier interview, actress Margot Robbie -- who plays Harley Quinn in the film -- also shared similar views about her co-star teasing that she's so used to interacting with Leto as Joker, that if she ever saw him without makeup, she would be "really confused".
"What he's doing with the character is so cool," she told Daily News of his "pretty impressive" performance. "At first it was kind of confronting to be up close, but now I'm so used to it, I think if I ever saw him out of makeup now I would be really confused. Actually, I saw him out of makeup once and I was actually petrified of him. I was too scared to go up and didn't know who that person was, and when he got back into his makeup I was far more comfortable."
This clearly proves how seriously Leto is taking his job. While fans have only got a brief look at The Joker in action via the Suicide Squad trailer, it remains to be seen whether the Oscar-winning actor will live up to fans' expectations and top the incredible performances of Jack Nicholson and the late Heath Ledger who played the maniacal villain in Batman (1989) and The Dark Knight (2008) respectively.