Delegates loyal to Vermont Senator Bernie Sanders voiced their displeasure at Hillary Clinton's party nomination for US presidency, after Sanders made a notion to suspend the rules and nominate Clinton as the Democratic presidential nominee. "I move that Hillary Clinton be selected as the nominee of the Democratic Party for president of the United States," he said, on day two of the Democratic National Convention.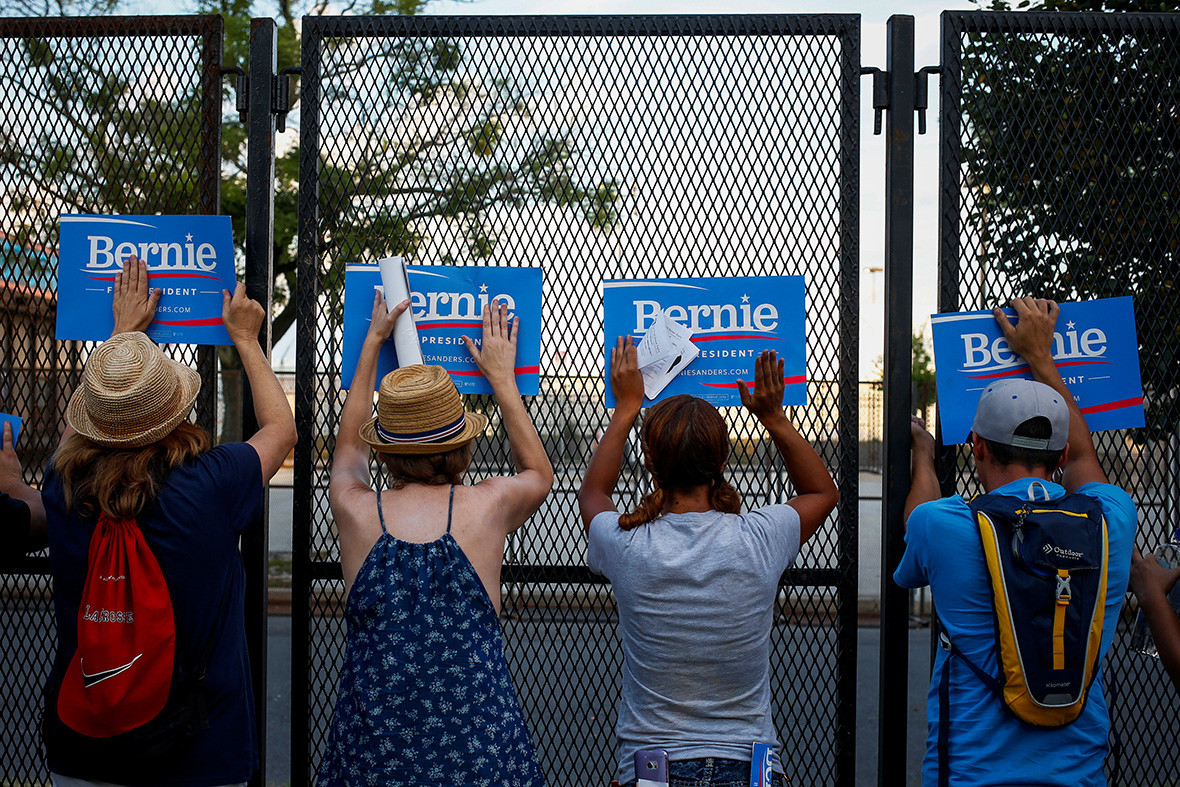 Shedding tears of frustration following the official nomination, hundreds of Sanders supporters walked out of the convention floor and staged a sit-in protest inside the media centre. Many taped up their mouths to show that their that their voices were ignored during the nomination process, a claim that was magnified following 19,000 the leaking of emails which showed Democratic National Committee (DNC) members favoured Hillary Clinton over Sanders. This exposure resulted in Congresswoman Debbie Wasserman Scultz of Florida to resign as chairwoman.
Sanders endorsed Clinton on the first day of Democratic National Convention (DNC). "I am proud to stand with her" he said, while speaking at the Wells Fargo Center in Philadelphia.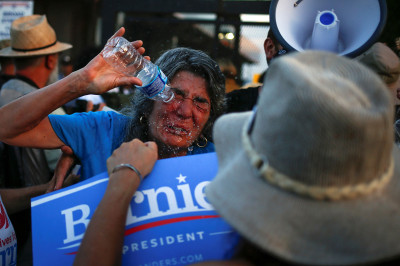 Protests continued outside the convention hall, with thousands of people gathering by the gates, holding Bernie Sanders placards and banners. There was a heavy police presence and barricades to prevent them from breaking inside. At least three people managed to climb over the perimeter fences and were arrested. Some set up a candlelight vigil, sang songs and chanted "election fraud" in apparent reference to leaked emails which alleged the Democratic National Committee had tried to undermine Sanders' campaign.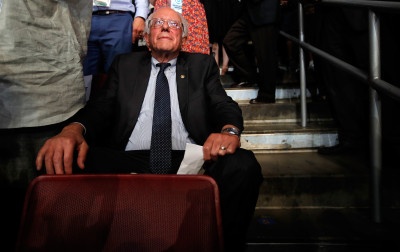 Clinton secured the Democratic Party's 2016 nomination for the White House on 26 July, and is the first woman to lead a major political party in US history. The Democratic National Convention runs through until 28 July in Philadelphia, Pennsylvania. Clinton will face Republican nominee Donald Tump in the 8 November election.