Feel the Bern: Best photos of the 2016 Democratic National Convention
The protesters, the performers, the speakers, the hats and everything else: DNC2016 in pictures.
Bernie Sanders said he is "proud to stand with" Hillary Clinton, while Michelle Obama said Clinton has "the guts and grace" to be president, as Democrats strove to appear unified at their national convention.
Sanders urged his supporters to back Clinton. He told the convention that "Hillary Clinton must become the next President of the United States." However, his supporters had arrived at the convention infuriated over leaked emails showing the Democratic National Committee had favoured Clinton in the primaries, despite vows of neutrality. They erupted in chants of "Bernie" and booed Clinton several times when her name was mentioned.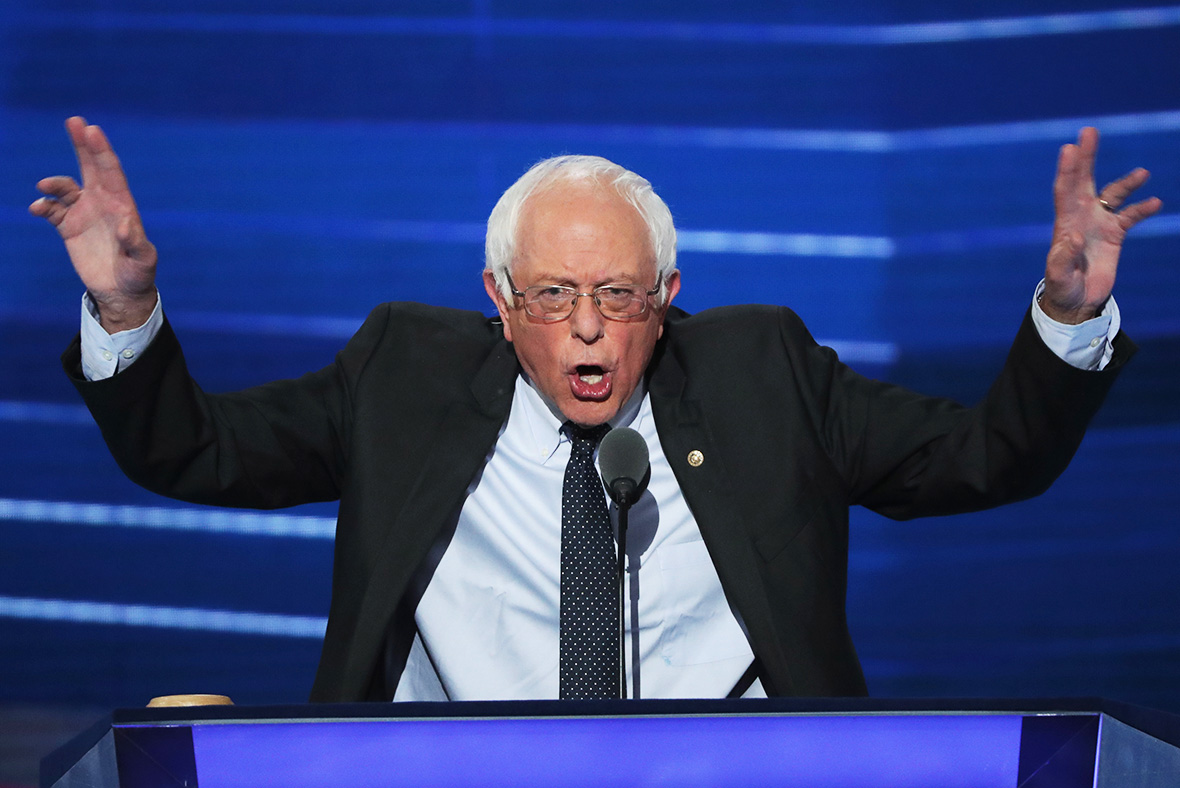 Although Sanders couldn't quiet the shouts of his die-hard supporters, Michelle Obama could. She delivered a sharp attack on Trump — without ever mentioning his name. She said she wants to see elected "someone who understands that the issues a president faces are not black and white and cannot be boiled down to 140 characters." She lauded Clinton as a woman with a heart and as a future president who never "buckles under pressure" or takes the easy way out.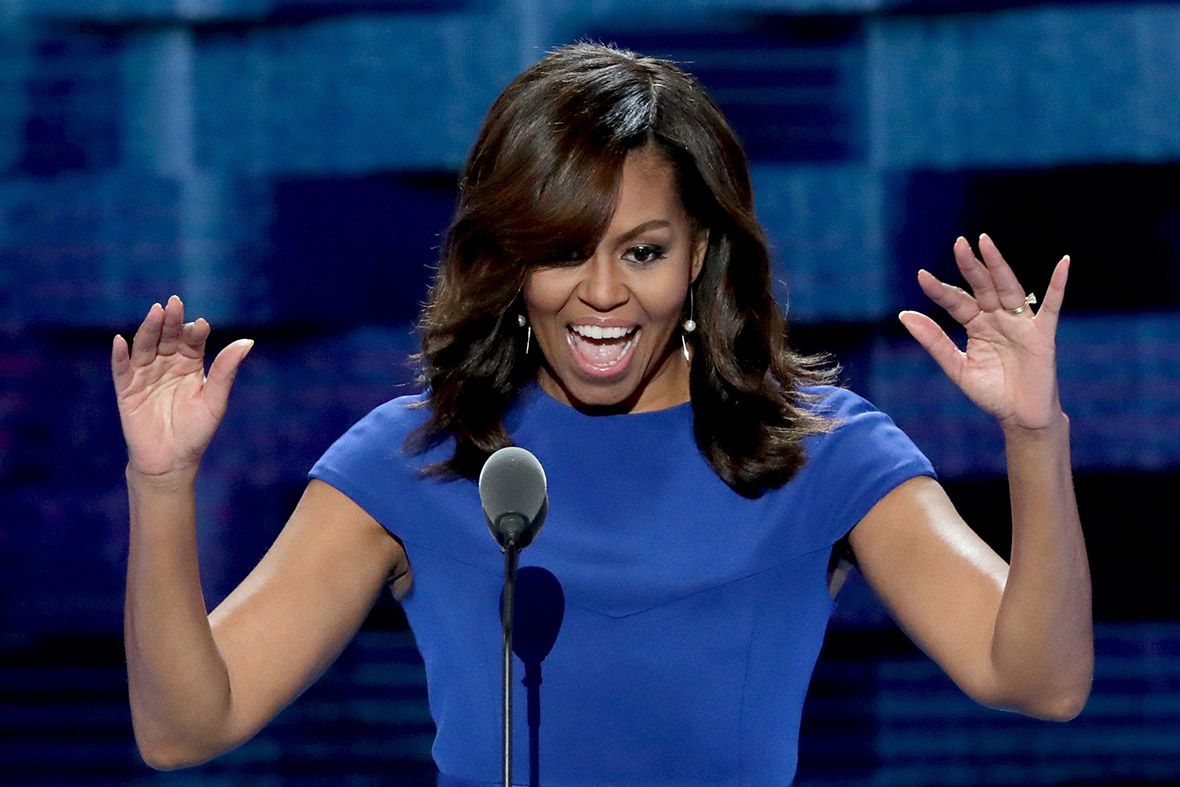 Other big names on the first night included Elizabeth Warren, who delivered the keynote address. "I'm with Hillary. This choice is personal. It's about who we are as a people," she said. Warren called Clinton "one of the smartest, toughest, most tenacious people on this planet," contrasting her decades-long record of public service with Trump, whom she described as a man who has never sacrificed anything for anyone. "Donald Trump has no real plans for jobs, for college kids, for seniors," she said. "No plans to make anything great for anyone except rich guys like Donald Trump," she said.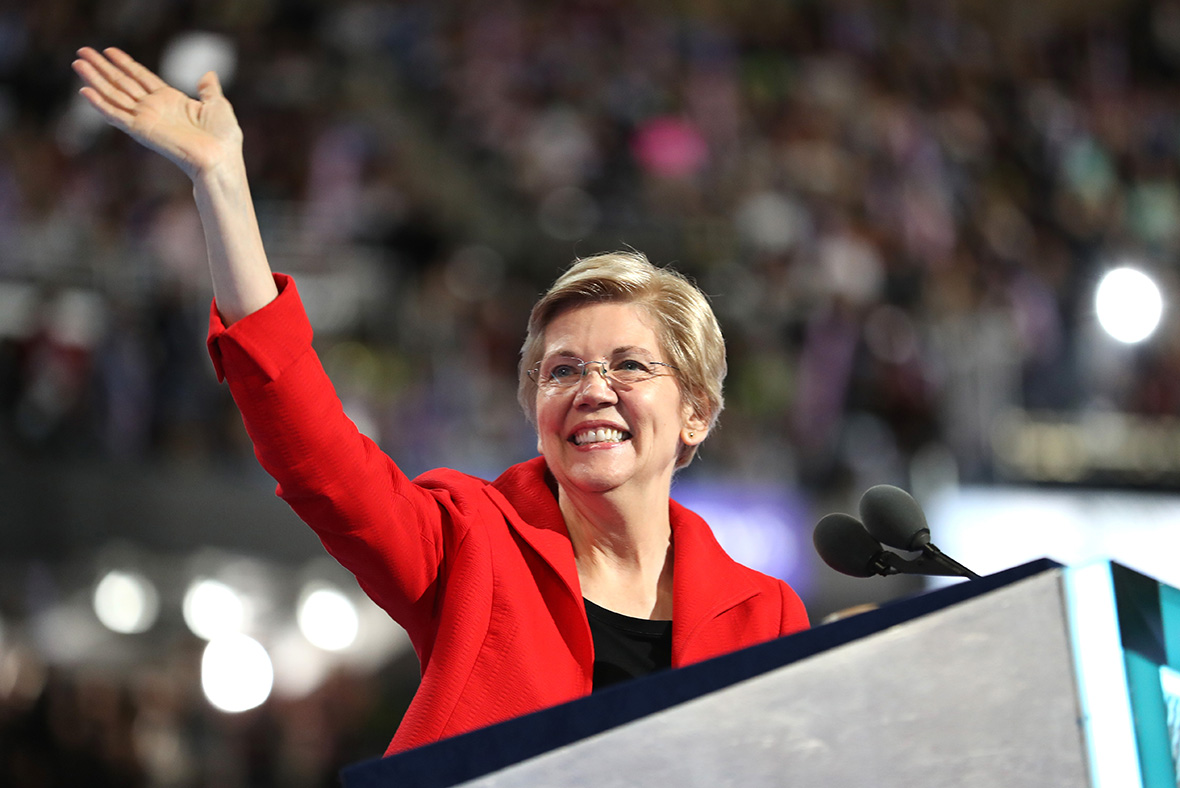 There were also big names from the entertainment world, including comedian Sarah Silverman, and musicians Demi Lovato and Paul Simon. Several speakers pleaded for peace between the Democratic factions. Silverman, a Sanders supporter, said she would support Clinton "with gusto" and admonished the Sanders fans. "To the 'Bernie or Bust' people, you're being ridiculous," she said, drawing a roar from the crowd and another round of competing cheers between Clinton and Sanders supporters.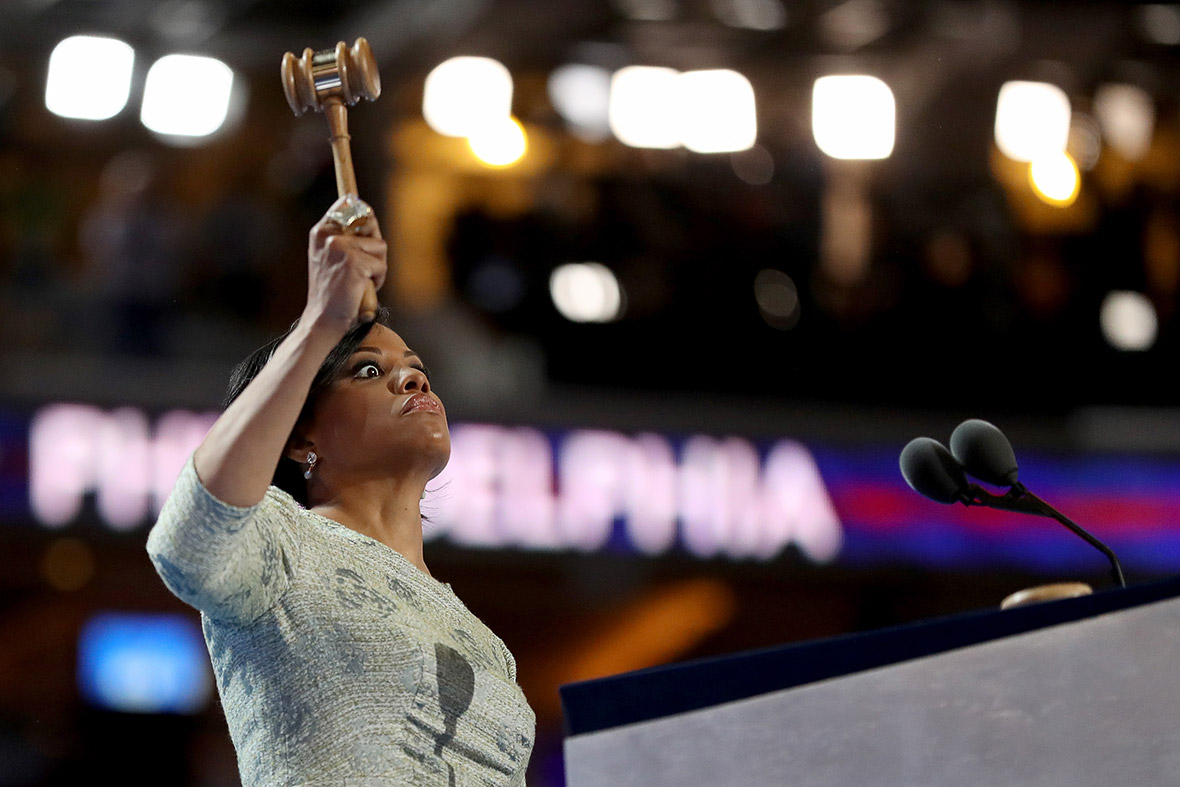 Trump gloated at the Democrats' opening day disorder. "Wow, the Republican Convention went so smoothly compared to the Dems total mess," he tweeted.
© Copyright IBTimes 2023. All rights reserved.