Bernie Sanders' supporters may not be too happy that the Vermont senator lost the Democratic nomination, but the Vermont senator is ready to put his and his followers' support behind Hillary Clinton. Sanders' camp is reportedly in talks with Clinton's to discuss how they can unite the party during an already chaotic convention.
According to CNN, the Sanders campaign has asked the Democratic National Committee and the Clinton campaign to allow him to deliver the formal nomination. Sanders spokesman Michael Briggs told reporters that all three camps have agreed to allow Vermont to offer Clinton's nomination by unanimous consent but did not reveal whether Clinton's former rival would be the super delegate to propose her nomination.
Sanders delivering the nomination would allow a majority of his delegates to vote for him, but would show that the senator nonetheless stands behind Clinton, CNN noted.
The discussions follow Sanders' repeated attempts to tame his disgruntled supporters and put their full support behind the Clinton ticket. Sanders delivered a speech on the first night of the Democratic National Convention (DNC), which included his endorsement of Clinton as well his empathy for his supporters and the disappointment they felt.
NBC News reported Sanders took his message of unity straight to individual state delegations. The Vermont senator appeared to receive mostly positive responses from his supporters, though the delegation from California remained steadfast in their protests and jeers.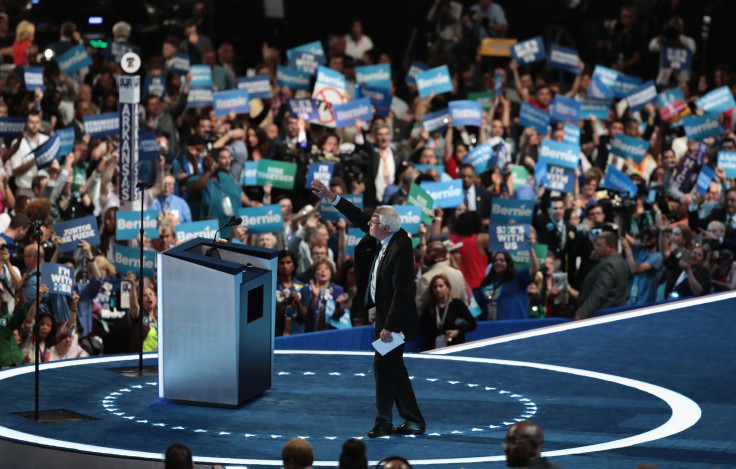 "It's easy to boo. But it is harder to look your kids in the face who will be living under a Donald Trump presidency," Sanders shot back to his supporters.
Sanders also warned his supporters from voting for third party candidates in November, NBC News reported. "They're focusing on very, very important issues," Sanders said when asked about Green Party nominee Jill Stein during a Bloomberg Politics sponsored breakfast. "But I think right now – what is it, three, four months before an election – you're going to end up having a choice. Either Hillary Clinton is going to become president, or Donald Trump."
Meanwhile, Vice President Joe Biden said Democrats should be more sympathetic towards Sanders supporters who are still dealing with the campaign's loss. "We have to show a little class and let them be frustrated for a while," Biden told CNN. "It's OK."
Delegate roll call votes will be conducted on Tuesday (26 July). Hillary Clinton is expected to clinch the nomination.