Republican presidential candidate Donald Trump has slammed Hillary Clinton, Bernie Sanders and Elizabeth Warren in comments concerning the Democrat Convention. The GOP nominee referred to Clinton as 'crooked', suggested Sanders had given up on his voters and claimed he had been misrepresented by Senator Elizabeth Warren.
In a series of tweets, Trump spoke about Sanders, who has become a feature of the Democrat convention after email leaks emerged showing members of the DNC plotted to undermine his candidacy, prompting chair Debbie Wasserman Schultz to resign.
"While Bernie has totally given up on his fight for the people, we welcome all voters who want a better future for our workers," Trump said. "Sad to watch Bernie Sanders abandon his revolution. We welcome all voters who want to fix our rigged system and bring back our jobs.
"Bernie Sanders totally sold out to crooked Hillary Clinton. All of that work, energy and money, and nothing to show for it! Waste of time."
He also mentioned Senator Warren, with whom he has an ongoing feud, and who was tipped to be Clinton's VP running mate before she announced Virginia senator Tim Caine as her VP pick.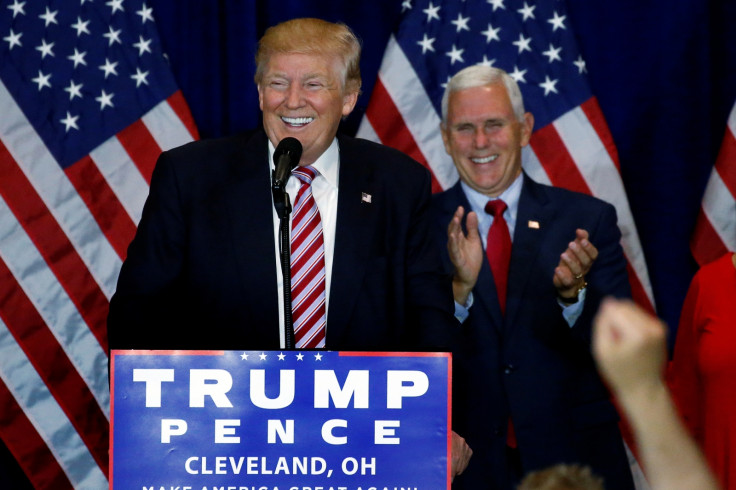 "Elizabeth Warren, often referred to as Pocahontas, just misrepresented me and spoke glowingly about crooked Hillary, who she always hated!" he tweeted, adding after her speech: "Pocahontas bombed last night! Sad to watch."
The GOP candidate has referred to Senator Warren as Pocahontas previously, in a dig about her Native American ancestry, which he has previously slammed as fake, telling NBC earlier in his campaign: "She made up her heritage, which I think is racist. I think she's a racist, actually, because what she did was very racist."
Responding to IBTimes UK's request for comment, Trump's press secretary Hope Hicks responded: "Mr Trump's tweets are sufficient."