There has been much speculation regarding the casting of Doctor Who's next lead. BBC One has now announced that Jodie Whittaker has signed on to replace the show's current lead Peter Capaldi. The casting is significant as it makes her the first female to ever play the Time Lord.
"I always knew I wanted the 13th Doctor to be a woman and we're thrilled to have secured our number one choice. Her audition for the Doctor simply blew us all away," showrunner Chris Chibnall said.
Most fans of the show also expressed excitement at seeing a woman take on the role of the Doctor, and took to Twitter to comment on BBC's decision.
"There once was an old Doctor who/On dying, became someone new; One day she awoke/No longer a bloke/Cos women can be Doctors too," one user wrote wittily. "A female Dr Who is NOT PC gone mad. It will show how your sisters, your daughters, your mothers are as strong as any man. It's wonderful," another person wrote.
But not everyone is happy about the choice and a number of fans are calling out the network for paying more attention to political correctness rather than staying true to the original storyline.
"Dr Who R.I.P will NEVER EVER wstch [sic] it again should never be a woman political correctness gone mad. Farewell forever Dr Who," one online critic wrote, while another predicted that "Dr. Who will totally fail now".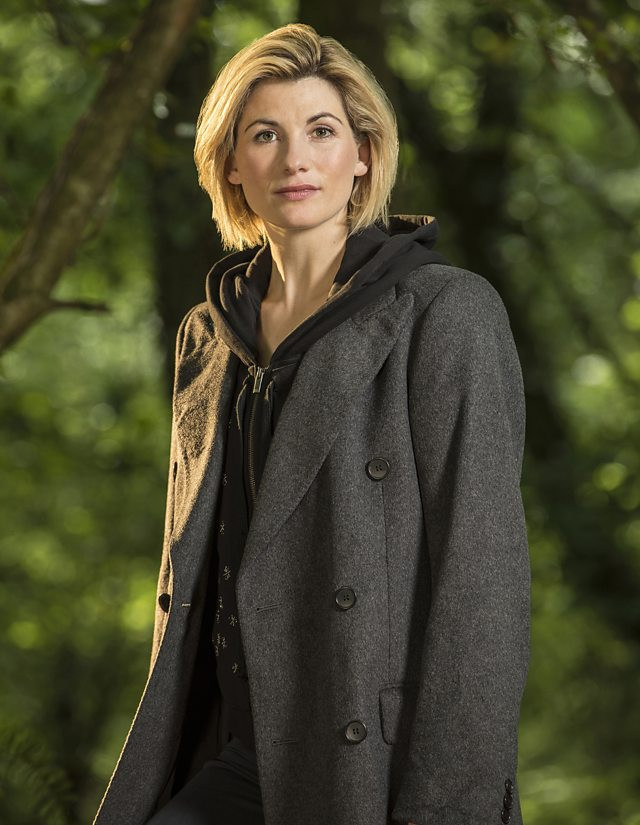 Praise and criticism aside, IBTimes UK takes a look at Jodie Whittaker and the road that led her to this highly coveted role.
- Whittaker was born in the village of Skelmanthorpe in West Yorkshire, England and studied at the Guildhall School of Music and Drama.
- She launched her acting career on the stage with The Storm at Shakespeare's Globe in 2005, the same year she graduated, and then ventured into television and radio.
- She is known most popularly for her role in ITV detective drama Broadchurch as Beth Latimer. She also acted in BBC's The Assets (2014), Good Vibrations (2012), The Night Watch (2011) and 2009 Oscar-nominated short film Wish 143.
The 35-year-old recently finished shooting Journeyman, written and directed by Paddy Considine and played the lead in the new BBC drama series Trust Me.
- Whittaker is married to American actor Christian Contreras (2008-) and the two have a child together.