Doctor Who history could be about to be made, with a woman being cast as the new Doctor.
Ever since the current actor to take on the iconic role of the Doctor, Peter Capaldi, announced that he was quitting as the character, several actors have been named around as potential replacements, including some women.
Although a man, in the form of Kris Marshall, is currently bookmakers William Hill's favourite, with odds of 7/2, Maxine Peake and Olivia Coleman are not far behind at 6/1 and 8/1 respectively.
Other women in the frame are Phoebe Waller-Bridge (Broadchurch) with odds of 14/1, Sheridan Smith (currently appearing in the BBC drama The Moorside) at 25/1, and Hollywood star Tilda Swinton and Suranne Jones (Rachel Bailey in ITV's Scott & Bailey) at joint 33/1.
Michelle Gomez – who currently plays the role of the Doctor's best friend/nemesis 'Missy' – is also in the running, at 16/1. For Doctor Who purists, Gomez could justify the Doctor becoming a woman, as Missy was previously The Master – a male character.
Oscar-winning actress and self-confessed Whovian, Whoopi Goldberg, has also thrown her name into the ring.
Speaking to The Sun, the 61-year-old said: "You have a different quality now on television. The way you guys [Brits] have always done shows has always been the smartest and we've finally just figured it out."
"I like the idea of doing things the way y'all do them. You do some really fun stuff like Black Mirror or, you know, I'm still dying to do Doctor Who."
She added: "I always hope when I come to England the BBC will say, 'Hey we want you to do something [on Doctor Who]'. I would love that."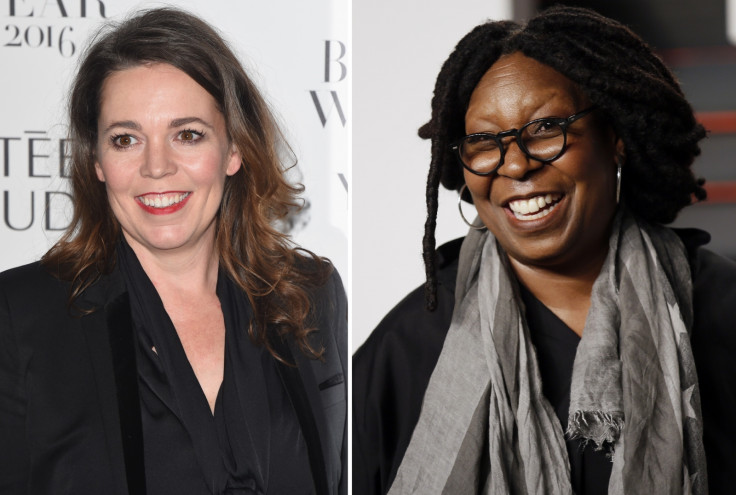 The Sister Act star again stated her interest for a part in the series during an appearance on ITV's Loose Women yesterday (10 February). The panel surprised her at the end of the show by bringing out a Dalek, one of the Doctor's most famous foes.
Bookies have offered Goldberg odds of 50/1.
Doctor Who originally ran from 1963 until 1989, before being rebooted in 2005 under the guidance of Russell T Davis. Since then there have been 12 Doctors – not including the War Doctor, played by the late John Hurt.
William Hartnell played the very first Doctor from 1963-1966. The current Doctor, Peter Capaldi, has held the role since 2013. He will be stepping down from the role at the same time as showrunner Steven Moffatt steps aside for Broadchurch writer Chris Chibnall.